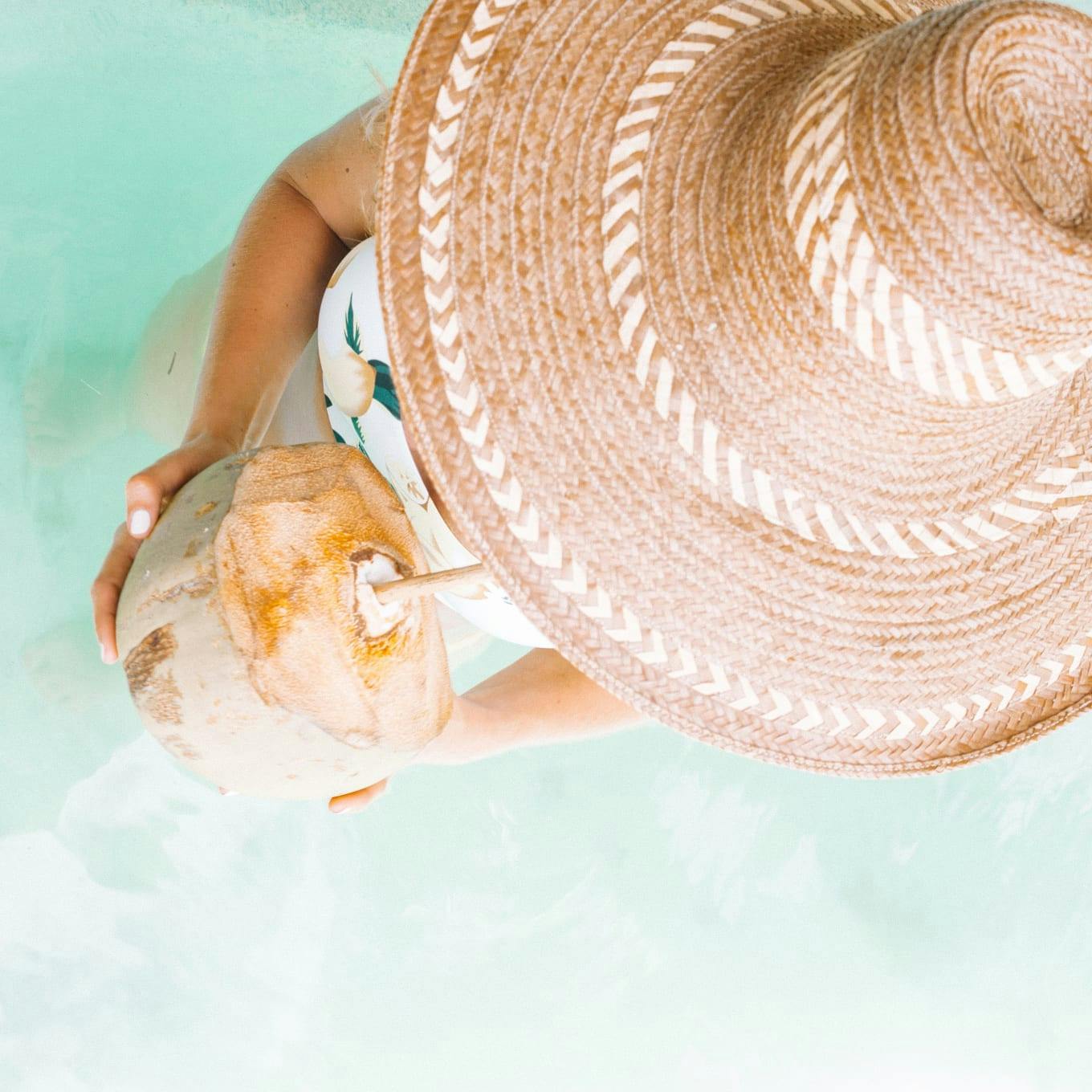 Vacation Libations: 6 Cocktails to Try Right Now
These destination-inspired cocktail recipes will make your tastebuds hit vacation mode.
Need a vacation? Whether you're on one—or just dreaming you are—these cocktails inspired by some of our favorite destinations will take you there after just one sip. Let's shake up a good time, shall we? 
Each recipe makes one drink unless otherwise noted.
SKINNY MARGARITA | REAL DEL MAR, MX

Sun, sand, tequila in hand... Nothing says vacación like a good marg. Forget sugary neon yellow mixes and shake up the original skinny instead. One sip and you'll feel like you're at a fiesta in Real del Mar.  
NEED: 
1 oz silver tequila (go for quality here) 
1 oz freshly squeezed lime juice 
3/4 oz Cointreau 
1/4 oz light agave nectar (adjust to your sweetness preferences) 
Ice 
Coarse sea salt 
Lime wedge for garnish 
TO MAKE: 
Draw the lime wedge around the glass and dip in the salt (optional). Fill the glass with ice. Add tequila, lime juice, Cointreau, and agave nectar to a cocktail shaker with ice. Shake shake shake and strain into your glass. ¡Olé!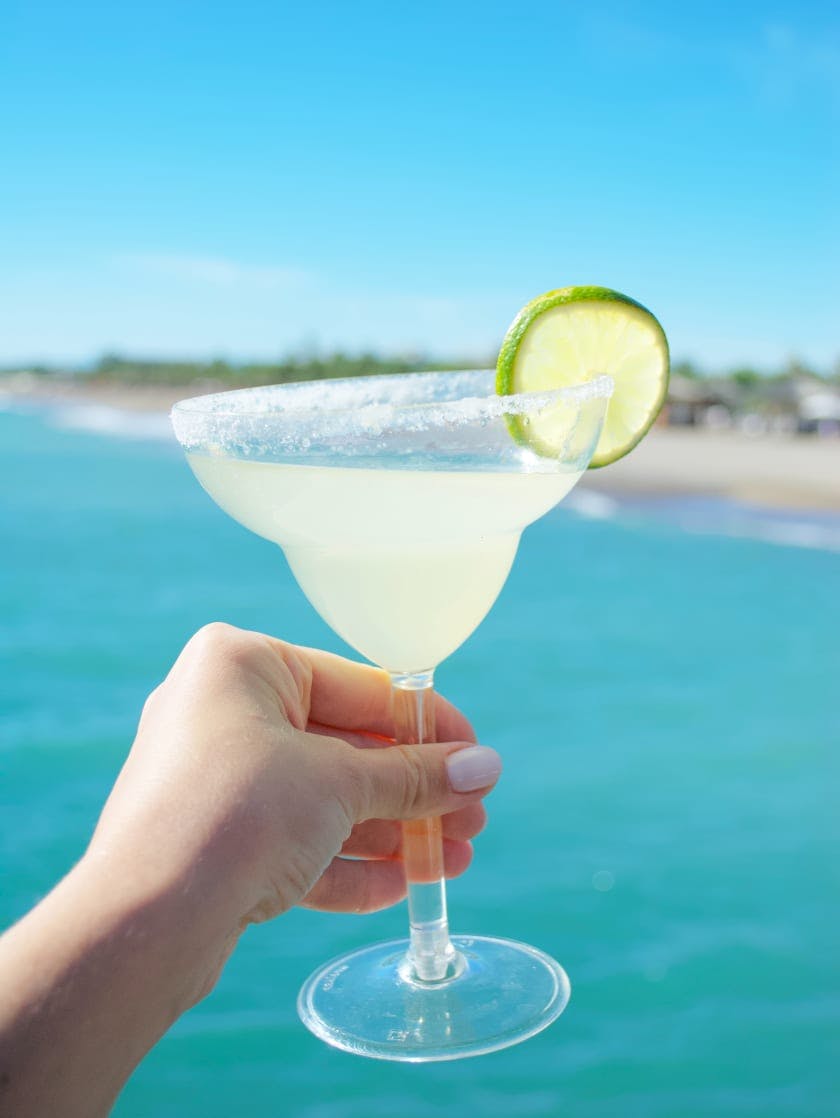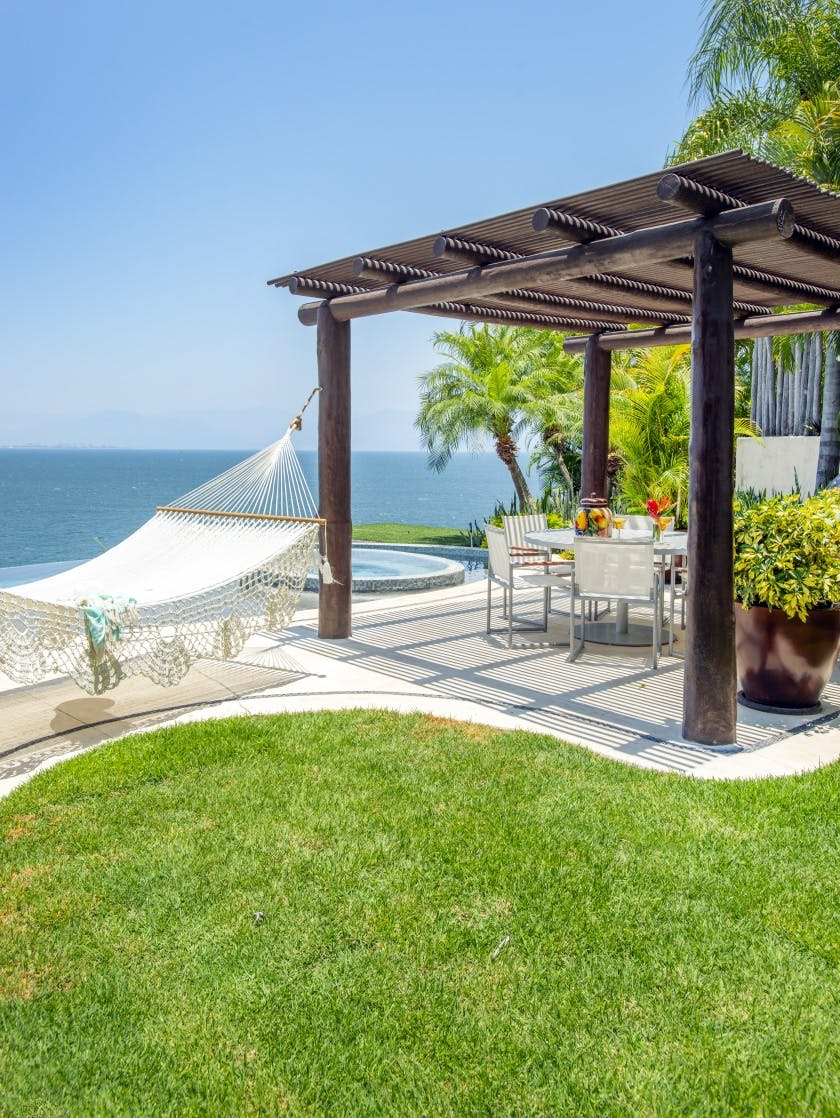 EMPRESS 75 | NEW YORK CITY, NY

The City that Never Sleeps needs a cocktail worthy of its bright lights. Enter the Empress 75. Empress 1908 Gin boasts heady citrus, juniper, and coriander notes, with a dreamy indigo hue from butterfly pea flowers. When the pH of the liquor changes, so does the color—creating quite the show for a cocktail worthy of a celebration. 
NEED: 
1.5 oz Empress 1908 Gin 
3/4 oz fresh lemon juice 
1/2 oz simple syrup 
 Splash of Prosecco 
TO MAKE: 
Shake Empress 1908 Gin, simple syrup, lemon juice, and ice in a cocktail shaker. Strain into a chilled champagne flute and top with a splash of Prosecco and garnish with a lemon twist, if you're feeling fancy.  
TRADITIONAL MAI TAI | MAUI, HI

Expect an eye-roll if you try and order a tiki-style mai tai from any seasoned mixologist. The traditional cocktail doesn't contain pineapple juice at all. This refreshing cocktail showcases the flavors of rum—an island staple. Opt for high quality rums for the best flavor. Serve these up at your next party and you might as well be back on the beaches of Maui. 
NEED: 
1 oz aged rum  
1 oz white rum  
1 oz fresh lime juice 
1/2 oz curaçao or Grand Marnier 
1/4 oz orgeat  
1/4 oz simple syrup 
1 lime wedge 
1 large mint sprig 
TO MAKE: 
Combine rums, lime juice, curaçao, orgeat, and simple syrup in a cocktail shaker with ice. Shake vigorously for about 20 seconds. Strain into a glass filled with crushed ice and garnish with a mint sprig and lime wedge.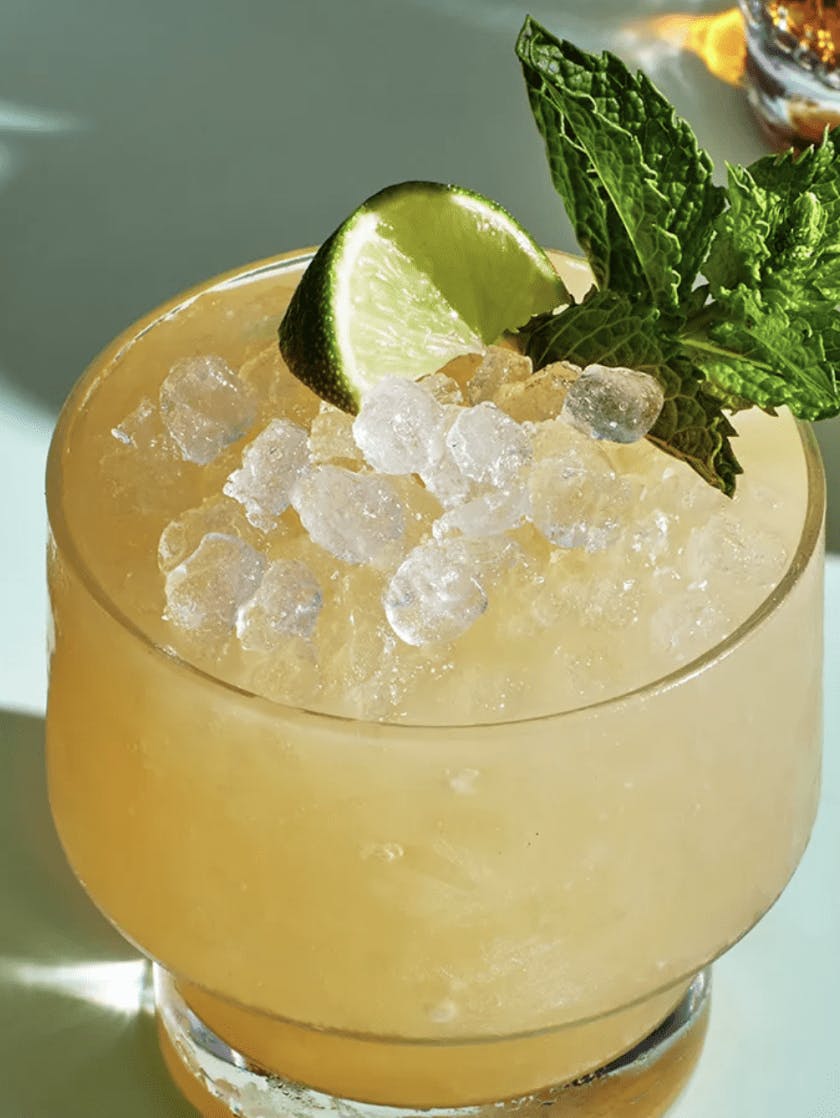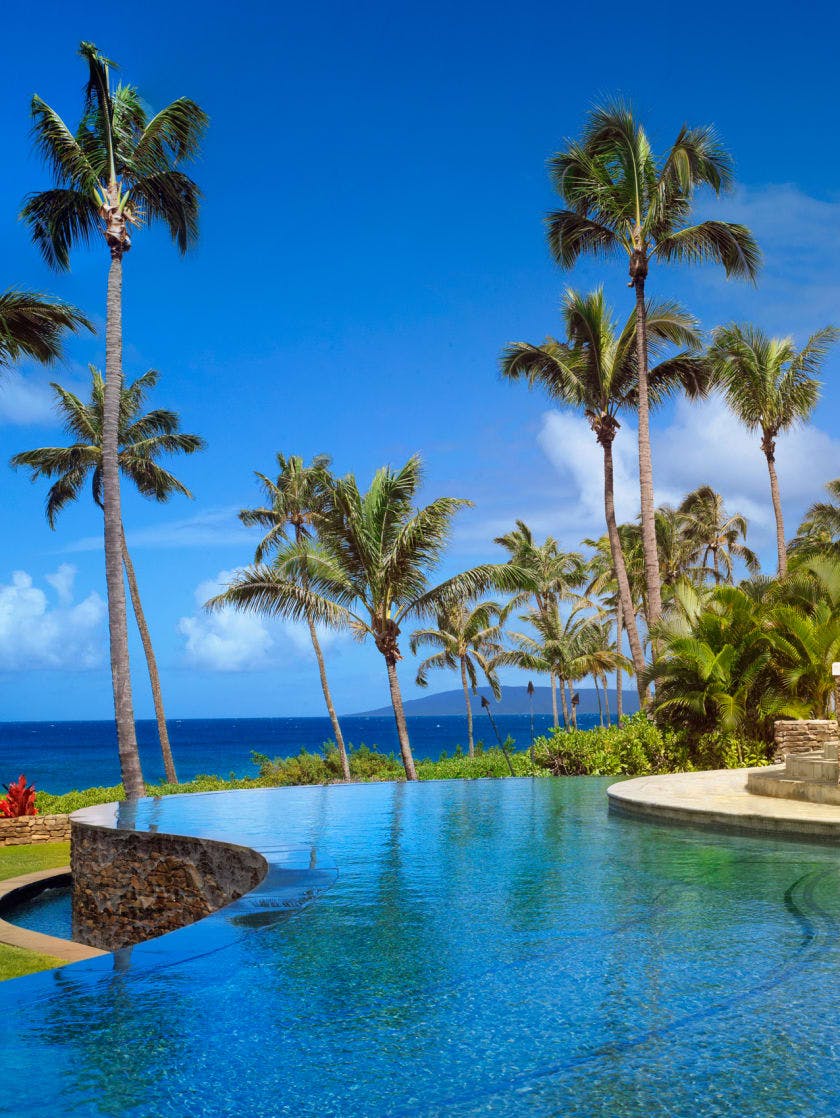 KILLER BEE | NEVIS, WEST INDIES

This light and fruity cocktail with a surprise hint of spice hails from Sunshine's Bar & Grill in Nevis. Find your slice of paradise in every drop. This recipe makes two servings, so queue up the reggae and pour one for your beverage buddy. 
NEED: 
2 tbsp of honey 
Squeeze of lemon 
1/4 tsp black pepper 
1/2 cup light rum 
1/2 cup passion fruit juice 
1/4 cup club soda 
Dash of bitters  
Ground nutmeg, starfruit, and lime wedge, for garnish 
TO MAKE: 
Microwave honey and one tablespoon of water for about 30 seconds until the honey is dissolved. Let cool. Pour honey simple syrup into a pitcher and stir in rum, juices, and pepper, then divide evenly between glasses filled with ice.  
Top each glass with a splash of club soda and a dash of bitters. Garnish with a dusting of ground nutmeg, plus the starfruit and lime wedge. Cheers!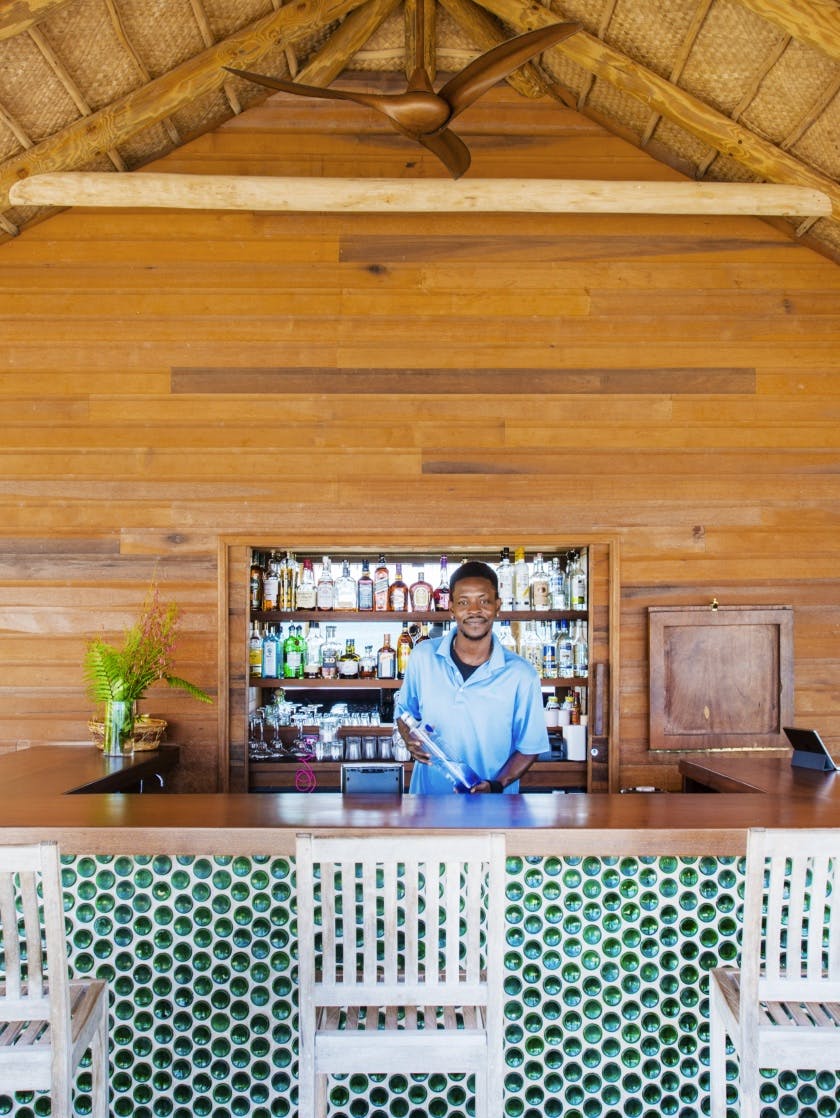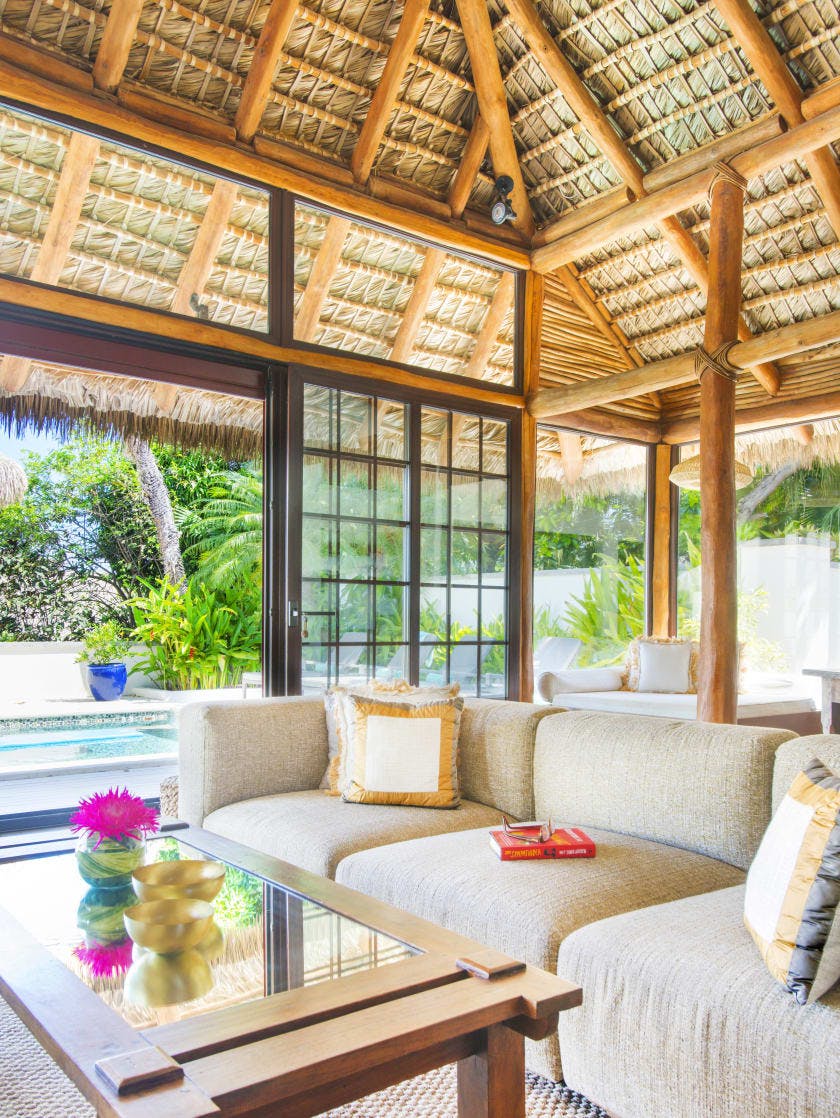 MUDSLIDE | GRAND CAYMAN, CAYMAN ISLANDS

The official cocktail of Grand Cayman originated in the 1970s at Rum Point Club's Wreck Bar and continues to be an island staple today. Beware, this boozy milkshake packs a punch! Many claim not to taste any alcohol at all. Sip slowly unless you have soft sand to lay back on. 
NEED:
1.5 oz vodka 
1.5 oz Kahlua coffee liqueur 
1.5 oz Bailey's Irish Cream 
1 cup of ice 
Brandied cherry and grated cinnamon, for garnish 
THE MAKE:
Combine the vodka, Kahlua, Baily's, and ice in a blender until it reaches a milkshake-like consistency. Pour into a tall glass. Dip a straw into the Kahlua bottle to fill it with coffee liqueur, placing a finger over the straw's top to keep the liquid inside until the straw is placed in the drink. Garnish with a brandied cherry and grated cinnamon. 
LITTLE NELL HOT TODDY | ASPEN, CO

The five-star, slope side hotel The Little Nell is an Aspen staple located not too far from our Snowmass, CO residences. Warm up after a day on the mountain with their comforting signature Little Nell Hot Toddy, a lighter version of the original with a heady floral bouquet. 
NEED:
1.5 oz Leopold Bros Whiskey 
3/4 oz lemon juice 
3/4 oz honey 
4 – 6 oz brewed chamomile tea 
Half a lemon wheel, for garnish 
TO MAKE:
Stir ingredients together in a mug and float the lemon on top for garnish.