One Perfect Week in Nantucket
For a luxury beach holiday look no further than America's most exclusive vacation spot: Nantucket. With its vibrant whaling history, beautiful beaches and family-friendly activities there is no better idyllic summertime getaway.
Charming is the way most people would describe New England's most coveted island destination. With pretty gray-shingled homes, a quaint downtown full of whaling history, private sailboats for charter, and 110-miles of coastline fringed with sandy stretches perfect for whiling away long sunny days, it's no wonder why vacationers flock to Nantucket. If you are one of the lucky few who has managed to secure a private vacation home during the summer months, our on-site luxury concierge can craft a once-in-a-lifetime family holiday that will please all ages. Here's a list of must-do activities for one perfect week on Nantucket Island.
Past to Present
To get your bearings on the island, take a historical walking tour downtown. You'll learn about Nantucket's whaling past while getting any eye-full of preserved Greek Revival homes and heritage Quaker cottages. You'll also breeze by art galleries and chic boutiques vending handwoven throws and local arts and crafts inspired by the postcard-perfect maritime scenery. At the end of the tour head to the Nantucket Whaling Museum housed in a former 19th century spermaceti (whale oil) candle factory that touts a 43-foot sperm-whale skeleton and other whale-era relics that echo scenes of Melville's iconic tome Moby-Dick, which was set on the island.
Sconset Bluff Walk
The majority of Nantucket's roughly 105 square miles is bikeable with paths fanning out to every point on the island. Pick up bikes at Young's Bike Shop and head out on an eight-mile bike ride to the ivy-covered Chanticleer restaurant for a leisurely lunch of local oysters and salt cod fritters in the rose garden. Next, make your way to Sconset's raised footbridge and park your bikes for the Sconset Bluff Walk — a four-mile roundtrip walk along the island's scenic eastern shore. The narrow unmarked trail is a true hidden gem that winds behind private homes with gorgeous views of the open ocean. Keep the ocean to your right until you arrive at the Sankaty Lighthouse before turning around and heading back.
Great Point
Rent a four-wheel-drive jeep and cruise to Great Point. It's a four-hour commitment to visit the farthest point of the island (including time to lounge at the beach), but it's well-worth the trip. Pack beach chairs, an umbrella, and cooler from the house and stock up on provisions at Bartlett's Farm, a 100-year-old family-owned working farm that sells freshly-prepared salads, sandwiches and exceptional pies. Driving over sand, you'll arrive to Great Point, home to a designated wildlife refuge protected by the Nantucket Preservation Trust. There's 16-miles of trails backed by unspoiled dunes, tidal pools and clear views of the Atlantic Ocean. Nature lovers will revel in sightings of horseshoe crabs, seals and a variety of shorebirds.
Out-To-Sea
For a truly bespoke travel experience tap Exclusive Resort's luxury travel concierge to arrange a private sailing excursion on The Endeavor — Nantucket's longest operating sailing charter. Hop aboard Captain Jim's magnificent lady who will take you on a 90-minute sunset sail past the jetties, rounding Brandt Point (keep your eyes peeled for the historic lighthouse) and sailing the Nantucket Sound for an entirely new perspective of the island. While the salty breeze cleanses your spirit, graze on delicious charcuterie and sip on a chilled rosé or cool local beer packed by the concierge.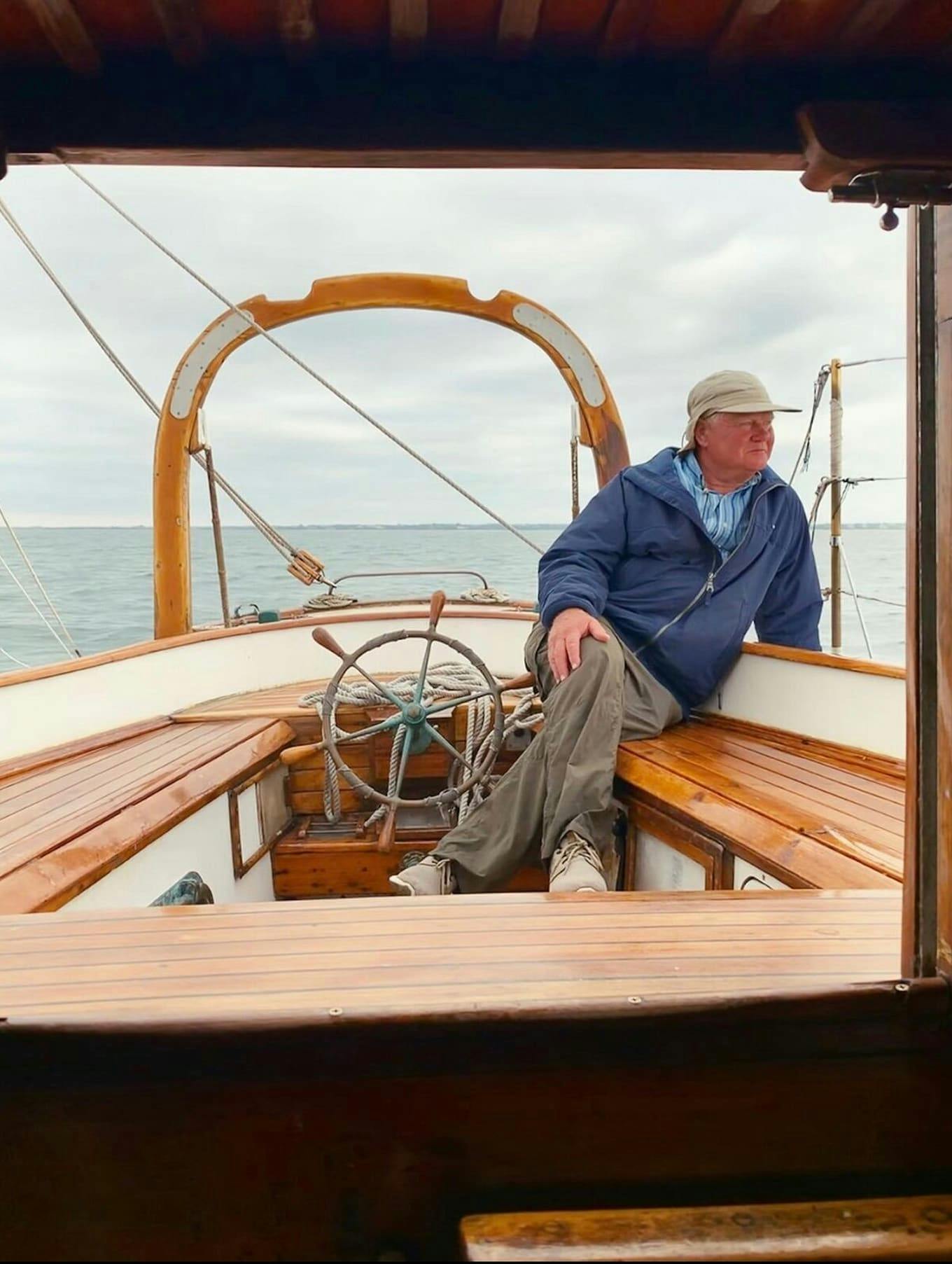 Adrenaline Spike
Next Level Watersports gives families a thrilling day on the water kiteboarding, wakeboarding and tubing the tranquil waters off Coatue on the eastern end of the harbor. Want to tick a new adventure box? Take an electric foil board lesson that will leave you levitating over the water. The not-so-adventurous can kick back and relax, taking in pretty views from the boat.
Surf's Up
Take a ride to Something Natural and load up your backpack with sandwiches and organic snacks for a day at the beach. Riding three miles from downtown, arrive at Cisco Beach on the vibrant south shore. This is a big surfer's spot. (You can rent a board or take a lesson.) On the way home, stopover at Cisco Brewers (a brewery and distillery) to catch a set of live blue-grass from local musicians over a house-brewed pint or flight of whisky. Grab a bite from one of the food trucks cooking up a variety of fare from dumplings to lobster rolls.
Budding Scientists
Bring the little ones to the Maria Mitchell Association for a host of fun and educational exploits within six museum buildings that spotlight the sky, land, and sea of Nantucket Island. At the aquarium, kids can interact with local marine species at the touch tank and learn about the island's exciting sea life and ecosystems. In the evening, the family can get a spectacular view of the glittering firmament through a refurbished antique 8-inch Alvan Clark telescope and a 24-inch research telescope at Loines Observatory. Fun fact: The association is named for Nantucket-born Maria Mitchell, who was the first female professional astronomer in the United States and the first woman to discover a comet in 1847.
Surfside Beach
Nantucket has some of the best beaches in New England and Surfside on the south shore is no exception. Lifeguards make it great for families, but beware: the waves can get a little rough here. Grab lunch at The Surf to sample the best burger on the island. If you came by bike, take the three-mile ride back to your exclusive holiday home — enjoying the best of Nantucket along the way.
Where You Will Stay
This charming island getaway is an open invitation for an elevated escape. Bike past cedar-shingled buildings lining cobblestone streets, spot lighthouses along the coastline, and immerse yourself in history before grabbing a lobster roll or other mouthwatering dining that feels like summer. Our three charming cottages are walking distance to town, giving you easy access to boutiques, lobster roll munching, and sightseeing. Each luxury home has 5 – 6 bedrooms so there's room for the entire family to spread out.