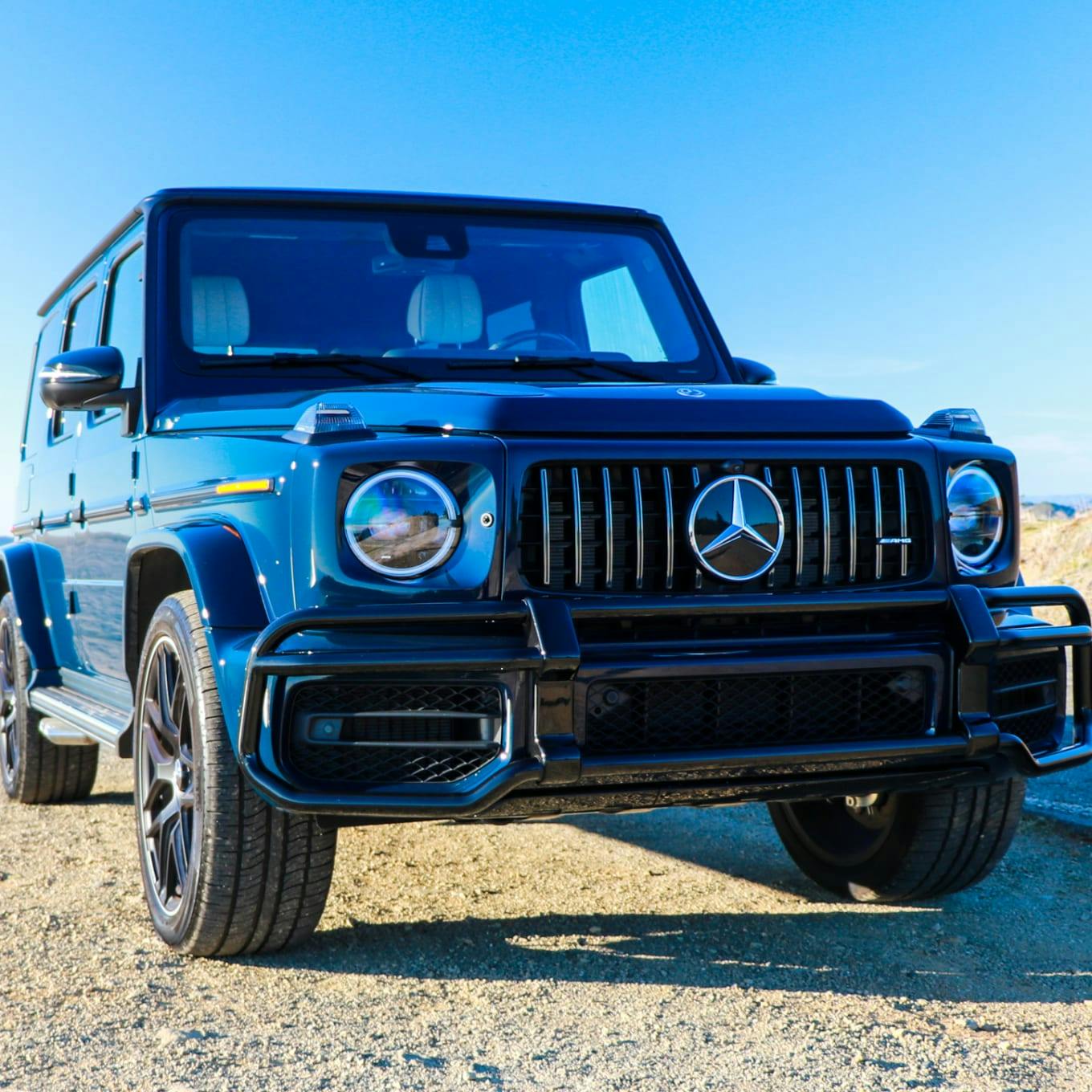 All New + Incomparable: The Mercedes AMG G 63
I never really considered my father an early adopter. He was a fairly conservative fellow who enjoyed spending weekends in the English countryside equipped with his tweed cap and gum boots. He had a short wheel-base G-Class twenty years ago, so perhaps he was more of a trendsetter than I gave him credit for. It was metallic emerald green with houndstooth cloth seats, a few bits of polished walnut trim and aluminum rims that barely disguised its agricultural feel. Powered by a 2.9 liter turbo diesel that produced 119-bhp, it was a fairly pedestrian affair, taking a leisurely 20 seconds and multiple shift changes to climb towards a stately 60mph. But, he absolutely loved it.
This new AMG G 63 however, with 577hp and 627 lb-ft of torque that catapults it to 60mph in under five seconds and a top speed of 149mph, is absolutely not my father's G-Wagon—though I can't help but wonder what the old chap might have made of it.
THE GELÄNDEWAGEN: MERCEDES LONGEST SERVING MODEL
Launched in 2019, the latest G-Class is the first real update since the 'Geländewagen', which literally translates as "Terrain Vehicle", was launched in 1979. The original G-Class was built for both military and non-military use and around 300,000 have been produced for the civilian market. First introduced into the US in 2002, the G-Class is Mercedes longest serving model and, unlike other models, it does not have an end of production date—a testament to the enduring design and appeal.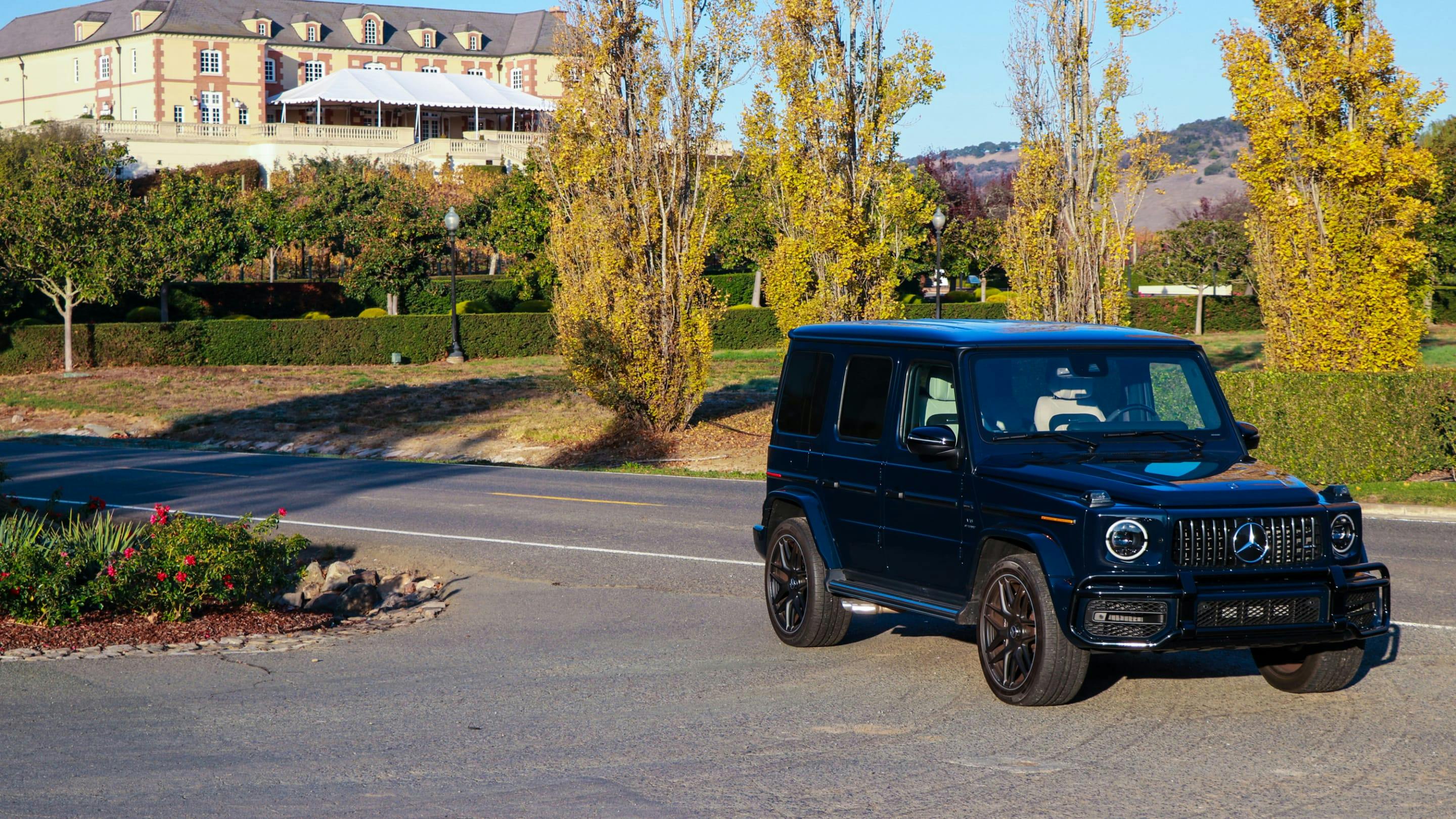 EXTERIOR DESIGN: SAME BUT VERY, VERY DIFFERENT
They say that you should never judge a book by its cover. At first glance the new G-Class doesn't look like much has changed at all. But that's the brilliance. In 2019 Mercedes entirely revamped the G-Class for the first time since 1979. In fact, so much so, the only things carried over were the door handles, headlight washers, sun-visors, the spare tire cover, and a bracket for the hood. From a distance the new G-Class looks very much the same, the purposeful militaristic look and squared off design that has made the G-Wagon such an icon and amassed a loyal global fan base. However, when you get up close the changes are subtle but significant. This is an entirely new generation of G-Class and it is particularly noticeable when you see the new model side by side the pre-2019 version. 
The new G-Class is almost 5 inches wider and 2 inches longer than the old model, which subtly gives the new model a much broader more powerful stance and makes this new incarnation look more surefooted and planted. There are also lots of really nice detailed styling changes, the windows are flush, the front windshield is slightly bigger, and whilst it must have been tempting to increase the angle to make it more aerodynamic it has been adjusted by less than 1 degree. The pillars have been beefed up and the edges, grills and lighting are softer and smoother giving this G-Class an overall cleaner more refined look. The signature design elements that include the round lights, raised hood, iconic indicators, door handles, external door hinges, and that solid thump required to close the doors, all remain authentically in place—as well as the reassuring rifle action click of the door locking mechanism, which make the G63 feel really solid, clunky, and reassuringly predictable in such a modern era. 
My car came in the G Manufaktur Midnight Blue, which was a $6,500 option and also had the 22" Forged AMG Cross-Spoke Wheels in black, which was really nicely complemented by the AMG Night Package, adding trim elements in Obsidian Black, the Brush-Guard—which was clearly a much needed accessory for my weekend in Napa Valley—and tinted indicators, headlights, and taillights which really complemented the Midnight Blue.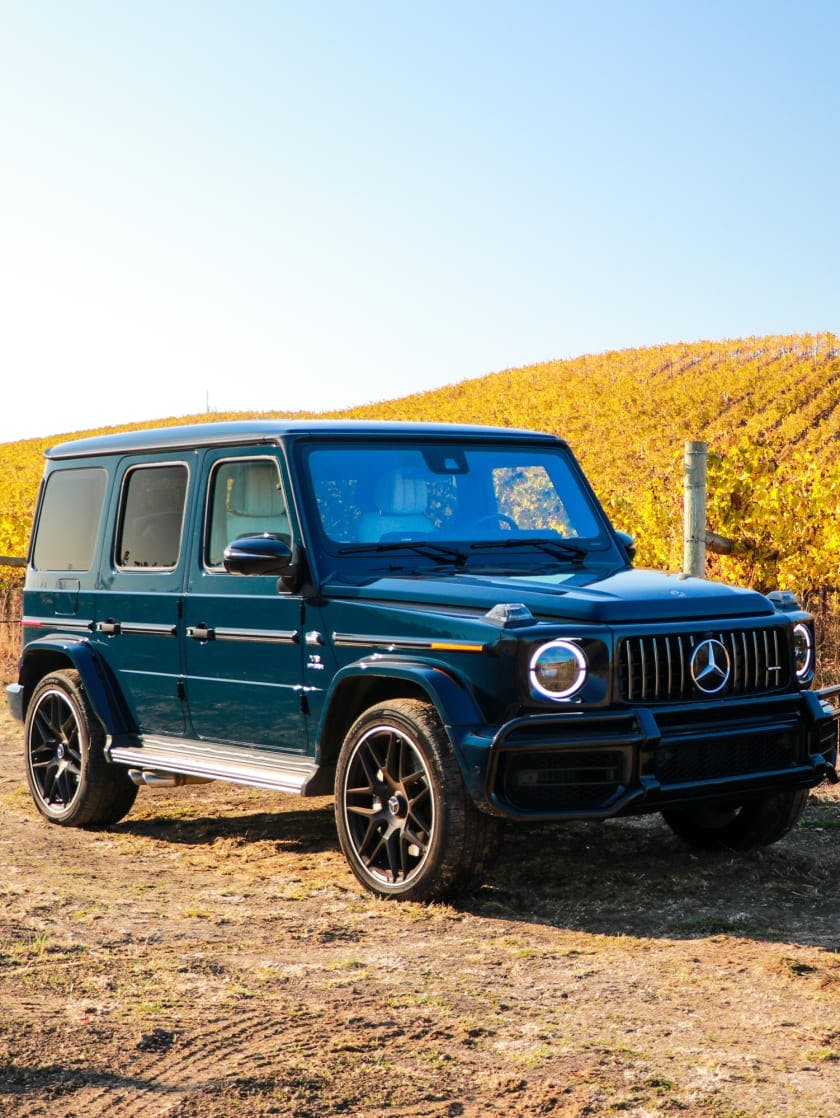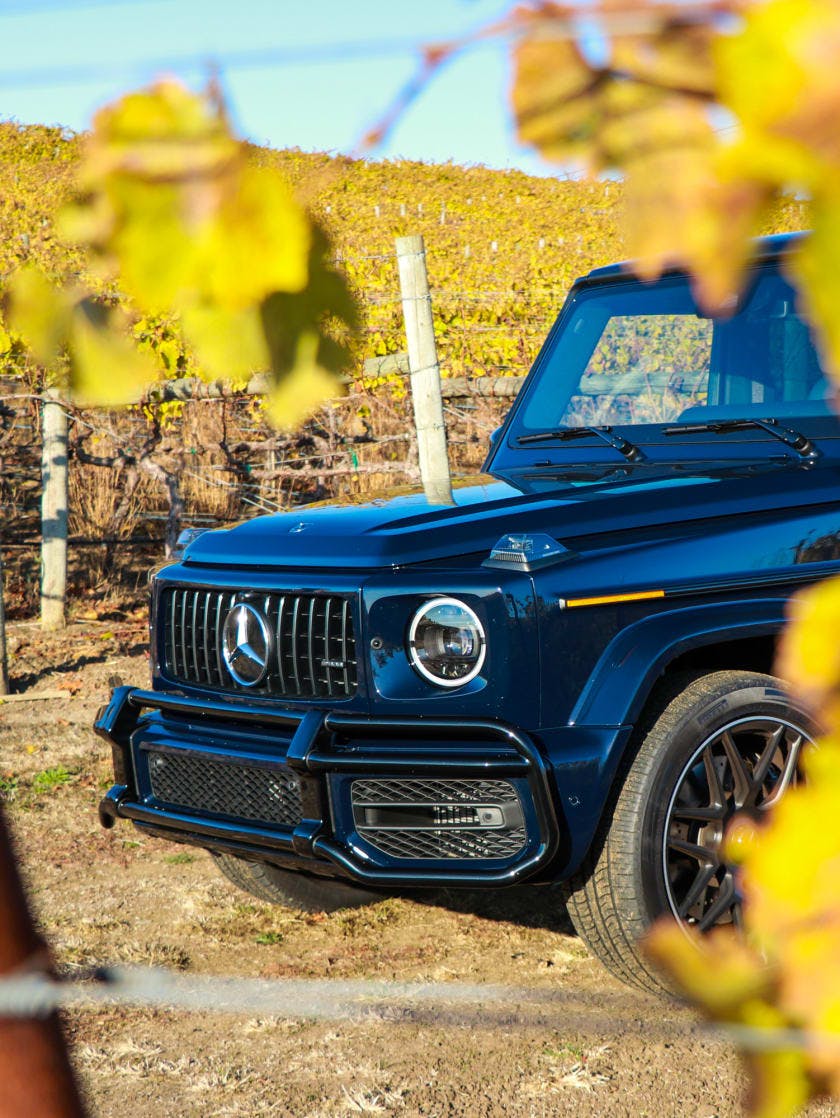 INTERIOR BLENDS OPULENCE, UPDATED TECH, & FUNCTIONALITY
Inside the G-Class everything feels functional, purposeful, and elegantly finished. My car also came with the 'G Manufaktur Interior Package Plus', which added Nappa leather with diamond quilt stitching on the seats, Nappa leather dashboard, and the Active Multi-contour seats. It also had the AMG Carbon Fiber Trim, which was beautiful with the white and black leather.
The seating position is high and commanding with the familiar vertical dash and steep screen that provides great visibility, but everything else feels entirely updated. Twin 12.3 inch digital screens provide a wealth of information and are highly configurable and easily and intuitively controlled by the buttons on the steering wheel or the touchpad on the center console. The AMG steering wheel was beautifully finished in Carbon Fibre and Dinamica, a $900 option. 
The multi-contour seat package can be configured and adjusted to provide side support on cornering—providing that reassuring little squeeze, as well as heating and cooling. The multi-function massage function in the seats was a big hit, and combined with the excellent fidelity from the Burmester sound system with its beautifully designed perforated speakers and the multi-colored ambient cabin lighting, the G63 feels like a very cosseted place to be. The only downside is that just as you are nodding off, passenger rather than driver that is, the seats automatically stop after a few minutes and need to be re-engaged, which requires going back through the menu on the navigation screen. 
The additional length of the new G-Class provides more rear legroom and the there is a huge amount of cargo space accessible through the hefty-side hinged rear door, which is also replete with quilted leather, carbon fibre trim, and lush carpet. 
Overall, the interior is a nice blend of understated opulence and functionality. The G-Class is still built at the original manufacturing location in Graz, Austria and with the G-Manufaktur program, there is a multitude of exterior and interior options that offer the ability to extensively customize to your unique specifications. So whether in Moscow, the Manchester United Football Club parking lot, or the Hollywood Hills, you can be entirely assured of having your own entirely personalized, one-of-kind G-Class. 
PERFORMANCE: DEFYING THE LAWS OF PHYSICS
AMG is synonymous with hand-crafted, high-performance engines and the G63's 4.0 liter Biturbo V8 engine massively delivers, with 577hp and an utterly astounding 627 lb-ft of torque, which is even more than the AMG GTR.
Seeing is believing and I feel like I am defying the laws of physics as the 5,842-pound G63 rockets to 60mph in under 4.5 seconds. With power transferred to all four wheels with a 40/60 split between front and rear axles delivered via the smooth AMG Speedshift TCT 9-speed transmission, the scenery instantaneously blurs as I embed my right foot in the lush carpet. The optional 'top-speed de-limiter' would apparently enable us to reach 149 mph, though I must admit I was not quite game enough to give it a go, even though my car came replete with this $2,200 option. 
As with other AMG models there are a series of drive modes from Comfort, Sport and Sport+ as well as an Individual setting that are easily adjusted from a small rocker switch on the console. My personal preference for the Individual setting was with the engine and transmission in Sport+ for throttle response and rapid shifts, the amplified exhaust note and the suspension in Comfort mode. 
The G63 comes with AMG's performance exhaust system, which not only sounds amazing with its throaty growl and In Sport and Sport+ modes you get the lovely crackling and popping as the G63 downshifts on braking. It also looks fabulous with its twin stainless pipes peeking out from below the side running boards. 
Consistent with the prior model the new G-Class still utilizes the rugged ladder frame chassis with a live rear axle and three differentials – especially for those rarified few who might be willing to venture off-road. However, major changes include the fully independent double-wishbone front suspension and switching out the recirculating ball steering, which made the handling of the earlier models more akin to a boat, to an electronically assisted rack and pinion system. Together with the AMG Ride Control air suspension, the result is a much more comfortable ride and dramatically improved handling with precise steering, more like a sports sedan and incredibly nimble for such a large vehicle. 
With all this exuberance and performance, there has to be a downside and that is certainly the fuel consumption, where I was getting around 14.2mpg. Though I doubt this is something that factors high in the decision criteria for many prospective owners.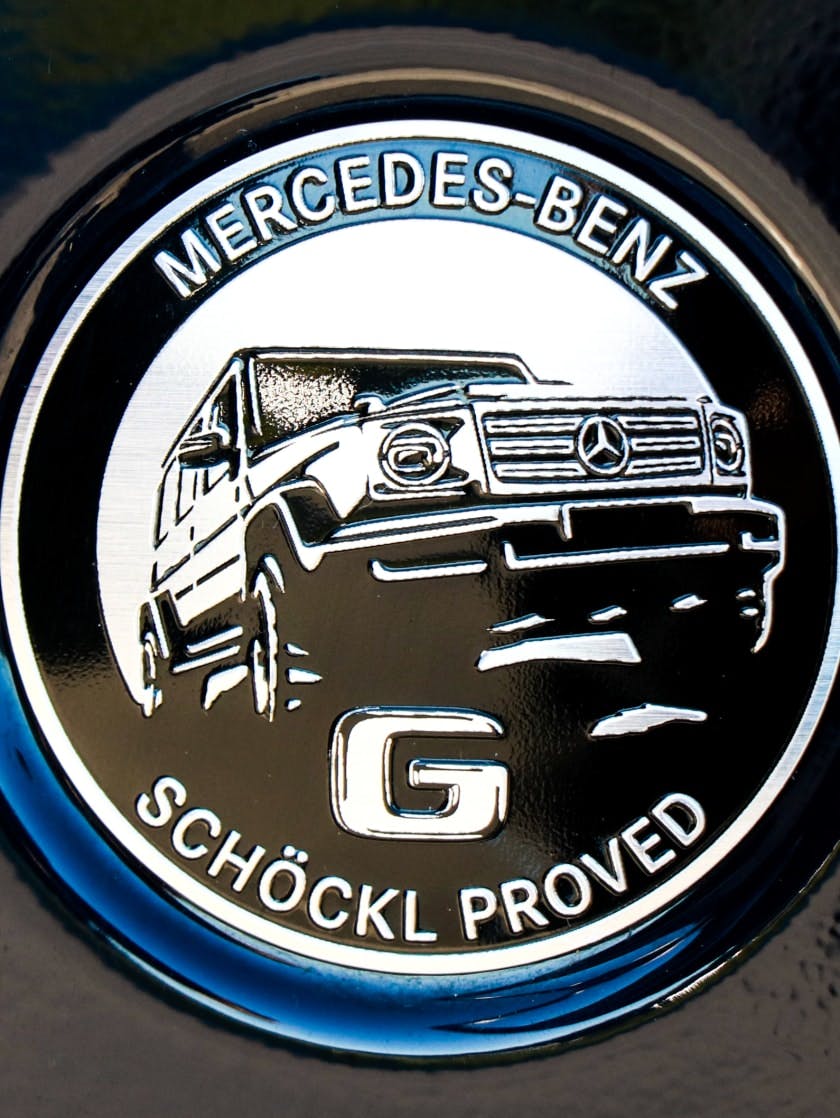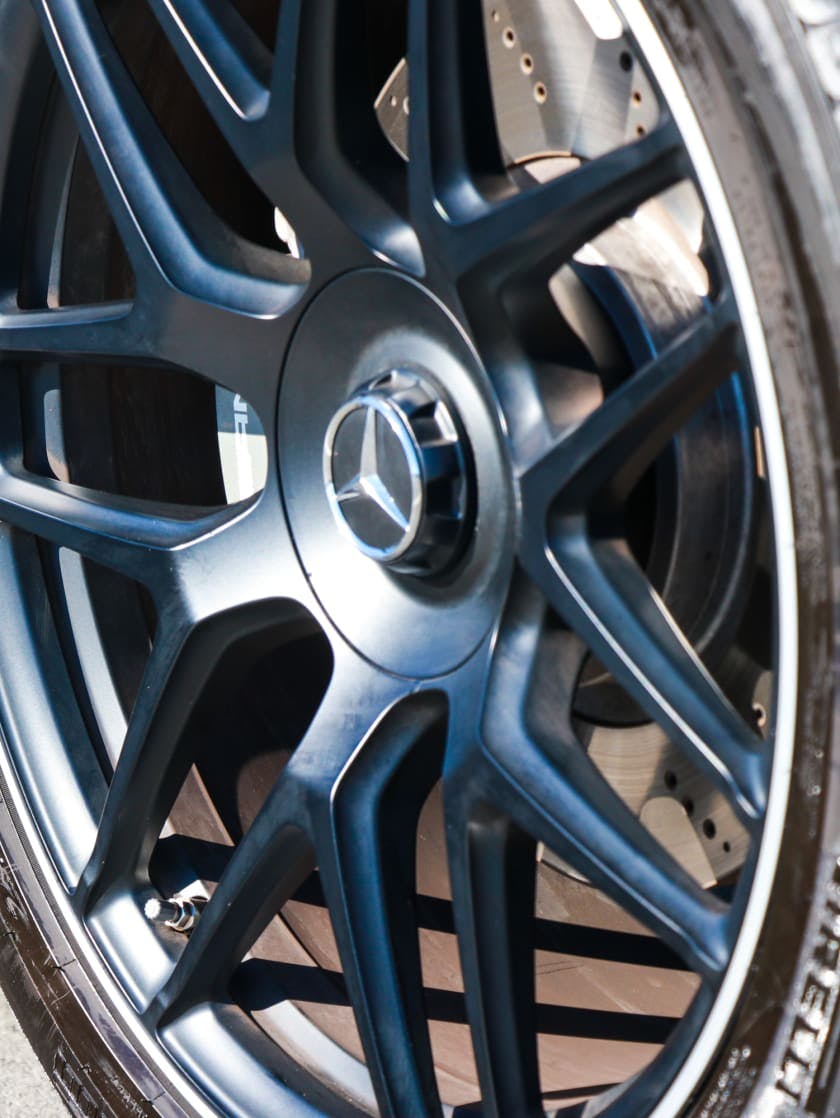 PRICE & SPECIFICATIONS
The base price of the AMG G63 is $156,450 and my car came very well equipped with options that included G Manufaktur Midnight Blue paint ($6,500), Carbon Fiber Trim ($3,700), Heated Steering Wheel ($250), AMG High Performance Steering Wheel ($900), 22" Forged AMG Wheels ($4,450), AMG Top Speed De-Limiter ($2,200), AMG Night Package ($1,950) and the G Manufaktur Interior Package Plus ($8,050). Which altogether brought the list price to $185,995.
A LEAGUE OF ITS OWN
Mercedes has dramatically enhanced the capabilities and livability of the G-Class, and particularly with the performance in the AMG guise, it reinforces the iconic status with it's extraordinary capabilities. In considering alternatives for the AMG G63, you could look at the Bentayga, Cullinan, Urus or the Range Rover, but the AMG G63 stands apart from this group with its unapologetic excess and its rugged, unabashed appeal. 
If you are looking for a unique, practical, high-performance vehicle the new incarnation of the G-Wagon absolutely lives up to its legendary reputation. The AMG G63 is truly in a league of its own, and if my old Dad if he were still around today would have absolutely loved it.