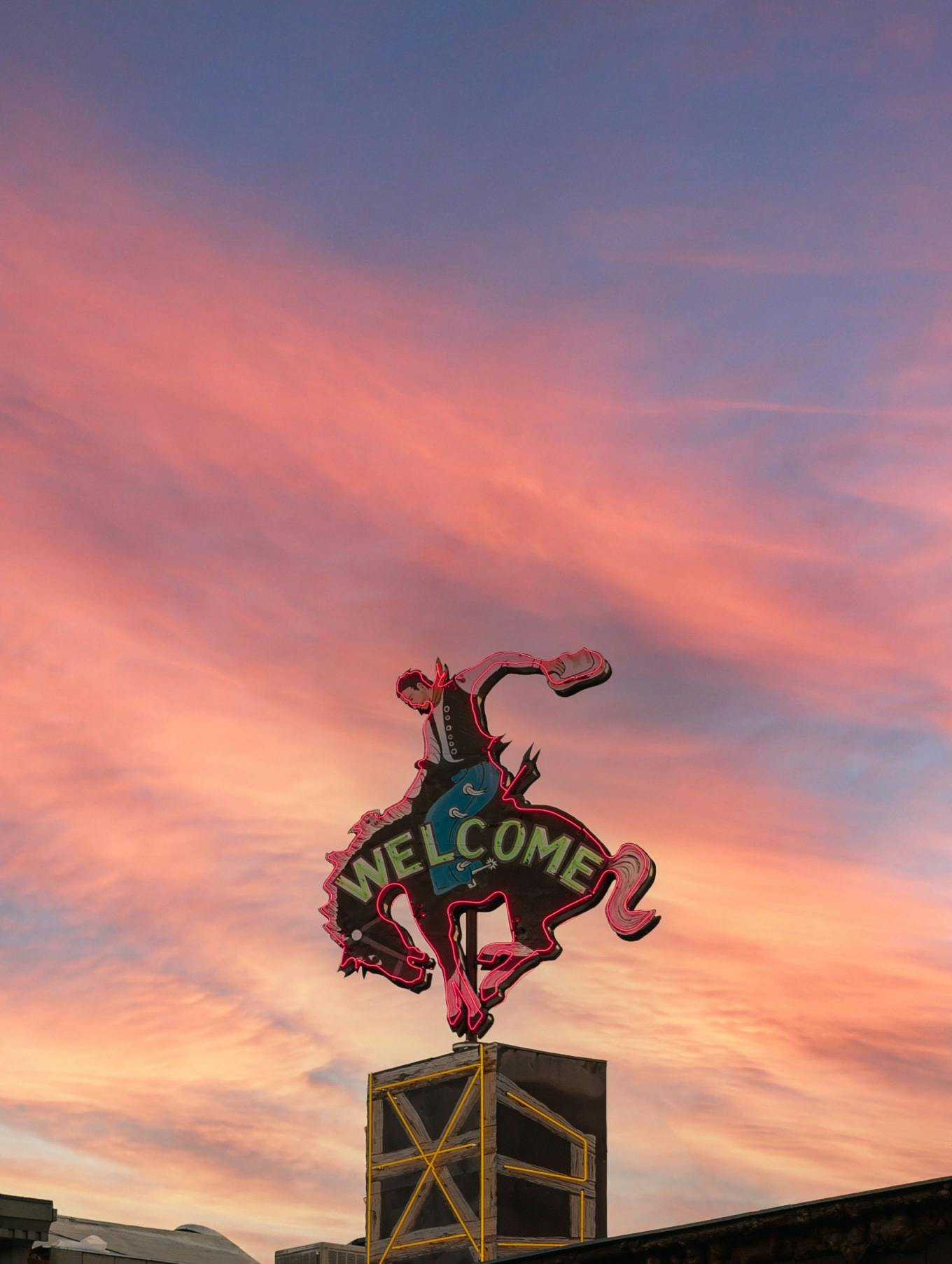 Tried + Trending in Jackson Hole
Your ultimate cheat sheet to experiencing the Club's newest destination like an insider.
No mountain town rivals the Wild West spirit of Jackson Hole. In winter, hardcore skiers flock here to test their mettle on legendary runs like Corbett's Couloir. The mountain may be best-known for its challenging terrain, but Jackson also has a mellow side — you'll find plenty of intermediate runs off of Bridger Gondola, and beginner skiers can perfect turns at Solitude Learning Center. Yellowstone and Grand Teton National Parks transform into crowd-free winter wonderlands where visitors can snowshoe, Nordic ski, and experience epic wildlife encounters. The town of Jackson has more to offer than just gear stores and honky tonk bars (though a drink at the Million Dollar Cowboy Bar is a must). Creative entrepreneurs have infused the town with stylish shops, decadent bakeries, art galleries, wine bars, and more. Whether it's your first visit or your fifth, these tips from some of our favorite in-the-know locals will guarantee you experience Jackson Hole like an insider.
GAVIN FINE
Jackson-born restaurateur behind Fine Dining Restaurant Group, which includes Il Villaggio Osteria, the Kitchen, Bin22, Bodega, Bar Enoteca, and the Bistro.
FAMILY BREAKFAST "I love going to Nora's Fish Creek Inn in Wilson. My wife and I split a MSM [mushroom, spinach, mozzarella] omelet and then clear our boys' leftover huevos rancheros."
WINTER TRADITION "I'm a huge hockey fan and always attend a Moose game. They are our local adult league and play Friday and Saturday nights. The whole experience is lively, engaging, and feels very reminiscent of traditional smaller town events where everyone shows up."
OF-MOUNTAIN ADVENTURE "Snowmobiling out to Granite Hot Springs is an experience."
SHOPPING LIST "I love shopping at MADE for unique Jackson Hole products for the home and I get my winter gear at Stio."
FAVORITE RESTAURANT THAT'S NOT HIS OWN "Teton Thai is laidback and authentic. I change the exact order up a lot, but I always end up ordering one of their soups."
CHRISTIAN BURCH
Co-owner of gentleman's shop, Mountain Dandy, MADE, a gift shop stocked with American-made finds, and Mursell's Sweet Shop.
GO-TO APRÈS SPOT "In a town where the visitors often outnumber the locals, Cutty's Bar & Grill maintains a locals vibe. I head here for a beer and Bay fries after a day at Snow King Mountain Resort."
REASON TO HIT THE ALARM "Jackson Hole does breakfast well. On Sundays, The Virginian serves classic eggs Benedict and a cinnamon roll bigger than your face. If you're looking to sit and have a morning libation with your meal, go to Genevieve and order the Cajun eggs Benedict. For a grab-and-go bite, get the KouignAmann at Persephone."
ON THE CALENDAR "When I first moved to town, I really didn't connect with the World Championship Snowmobile Hill Climb, which takes place each March at Snow King. Now, I watch it from my house and know that it is comfortingly old-school Wyoming."
FAVORITE OFF-PISTE ACTIVITY "Whenever we have guests in the winter, I take them out on the horse drawn sleigh ride on the Elk Refuge. They tuck you in the sleigh with blankets and drive you out amongst the elk and give an ecology lesson."
LOCAL ARTISAN LOVE "I've also enjoyed watching Scotty Craighead's art develop through the years, from experimenting with breaking up old chairs and turning them into faux taxidermy to photographing close ups of frozen puddles."
DINNER SPLURGE "My partner John and I go to Snake River Grill — the steak tartare is always a favorite. And we love the ambiance of Coelette. We like to order a lot of plates for the table and try everything."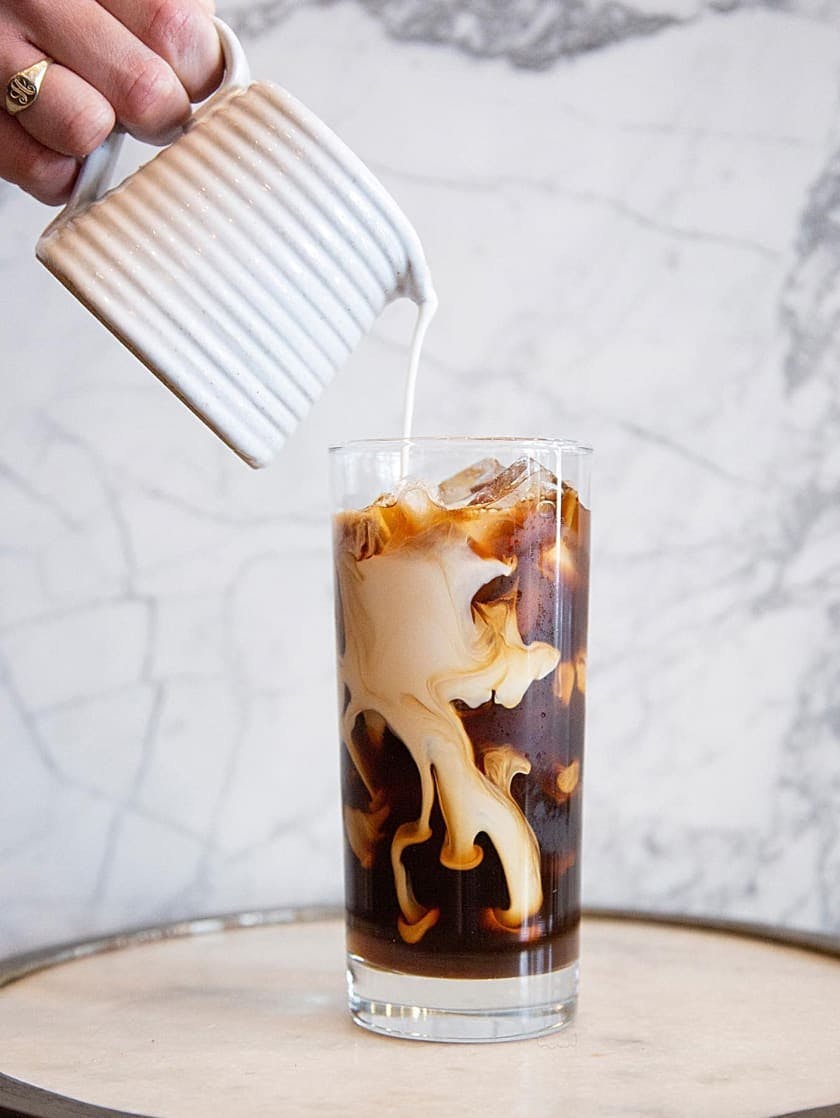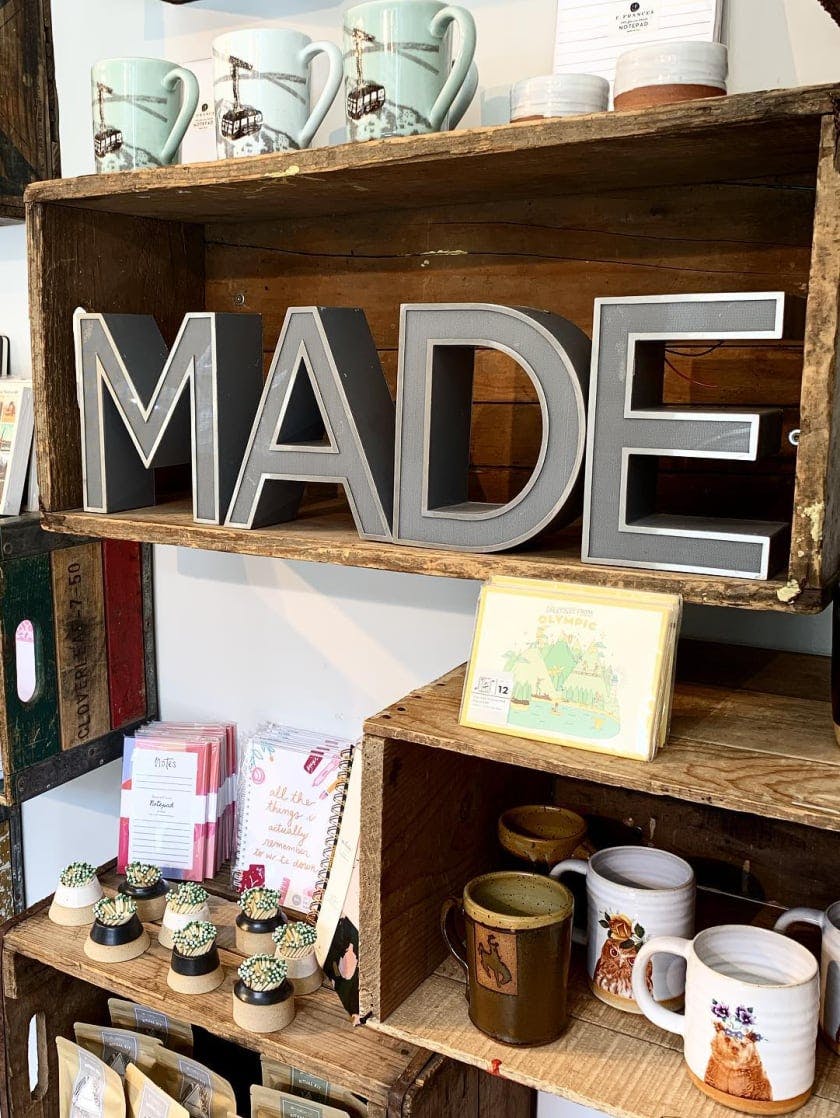 TENLEY THOMPSON
Wildlife Biologist and Photographer at Jackson Hole Eco Tour Adventures.
WHAT MAKES YELLOWSTONE AND GRAND TETON NATIONAL PARKS UNIQUE IN THE WINTER? "They are wildly different places and offer different experiences. Yellowstone is closed to road access in the winter so you get a marvelous, quiet wilderness experience completely different from summer. You have to use a snowmobile or snow coach to explore. January and February is the prime time to view wolves. Grand Teton's diversity of wildlife makes it amazing in winter. It's not uncommon to see elk, bison, big horn sheep, and moose in a span of a few hours."
FAVORITE NATURE EXPERIENCE "Go see Old Faithful under a full moon in the dead of winter. You'll likely be the only person watching the famous geyser blow."
GEAR FIX "Skinny Skis is one block off the town square and has all of the things you need for a winter adventure in the park: snowshoes, winter boots, cross-country gear."
SNOWSHOE ADVENTURE "I like to snowshoe to the Phelps Lake Overlook in Grand Teton National Park. You start at the Death Canyon Trailhead and end up surrounded by towering spires of rock."
LUNCH-TO-GO "Picnic is a hidden gem owned by the folks of beloved bakery Persephone. It's located toward southern Jackson and offers terrific salads, sandwiches and cookies. You can even get picnics to-go."
ART FIX "There are so many amazing pieces at the National Museum of Wildlife Art. As a young female biologist and artist, I love the work of Rosa Bonheur, particularly her monumental-sized painting of a stag at dusk titled "The King of the Forest." The fact she received acclaim back in the 1860s and was a master among masters is very inspiring. My all-time favorite work is "In the Evening" by Ron Kingswood. An impressionistic view of a coyote looking out into a snowstorm, it's a view I have observed in the wild so often and is done beautifully."
MARTY CAMINO
Executive Director of the Center for the Arts, a campus in downtown Jackson that consists of 20 independent organizations under one roof, including a 500-seat theater and art and dance studios.
GALLERY STOP I am a big fan of Shari Brownfield Fine Art gallery. It's located within a quaint historic cabin in downtown Jackson, yet when you go inside, you discover a perfectly curated space with Western and wildlife art, but also really unique, beautiful pieces you won't see anywhere else in town.
WILDERNESS ADVENTURE I love snowshoeing or Nordic skiing in Grand Teton National Park during a full moon. You need a permit and must layer up, but it's such a special experience to have the park so quiet and still.
PREMIERE LIVE MUSIC VENUE I hate to toot our own horn, but the theater venue at the Center for Arts downtown hosts stadium-caliber-level artists like the Flaming Lips in an intimate theater setting. We also regularly host free local programs showcasing community-favorite acts like the Woods Brothers.
MUST-STOP SHOP If friends are in town visiting, I tell them to grab original gifts in the small mercantile shop in the Wort Hotel. If they want real souvenir stuff, I send them to Lee's Tees on the town square, which has swag in the form of baby onesies to adult hoodies.
DINNER SPOT Snake River Brew Pub is right around the corner from us in the downtown corridor and has elevated pizzas, nice fish and chips, and an amazing burger, plus winter firepits outside. If I'm going to splurge, I'll go to Local for a locally-raised steak and proper cocktail.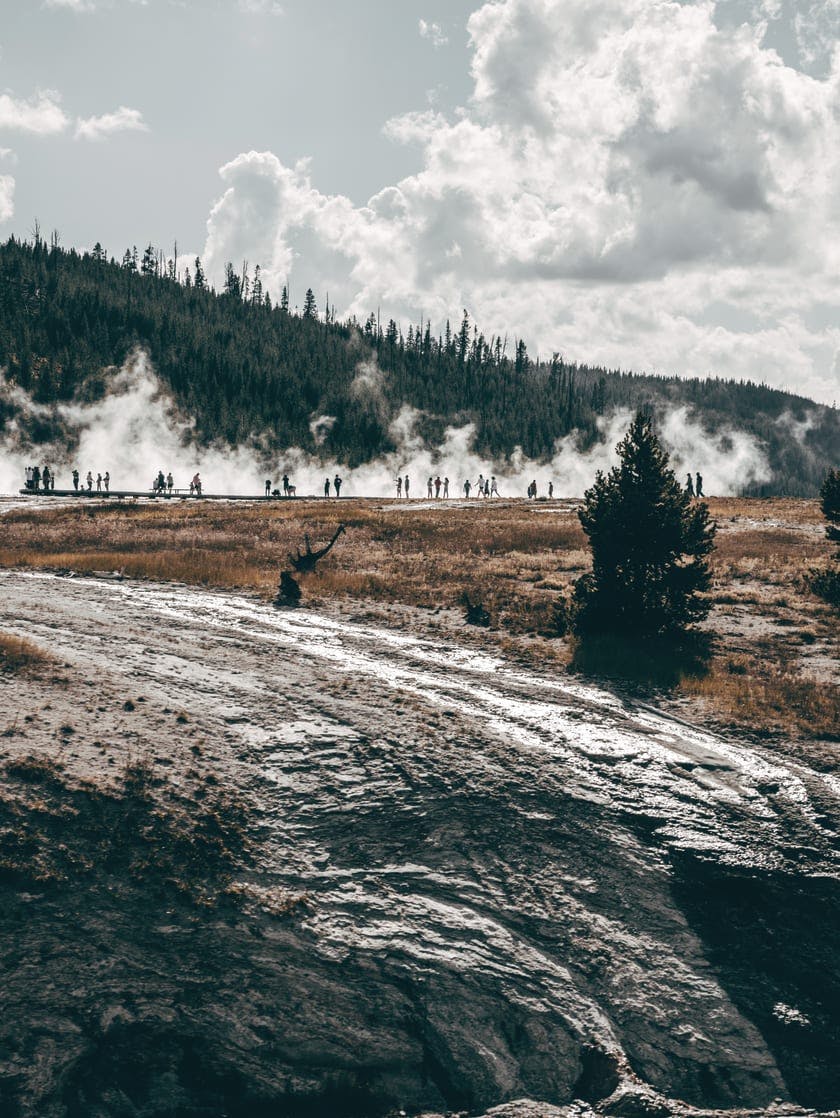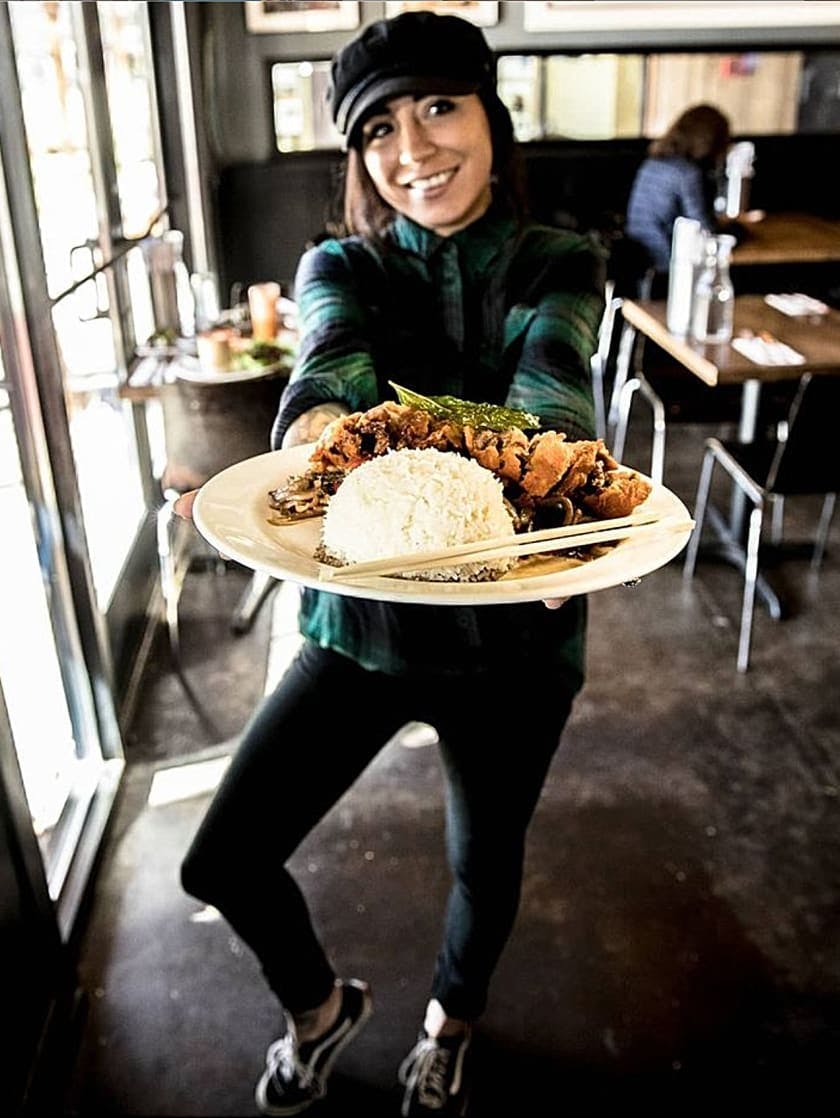 NEESHA ZOLLINGER
Yoga instructor at Akasha Yoga Studio.
WINTER INDULGENCE Usually I make a smoothie for breakfast, but when it's cold outside I treat myself to the yumminess of Persephone's quiche or the croque madame.
HEALTHY LUNCH Healthy Being Café and Juicery has a convenient app for to-go orders, so you can skip the line. I love their turmeric lattes, while the falafel wrap or bowl is nourishing, full of flavor, and enough food to make you full but not feel heavy. They have reusable lunch boxes that you put a deposit on and return — it feels good to make less waste.
OUTDOOR APPAREL Teton Mountaineering carries everything I need for an active lifestyle and has great customer service to help me find what I'm looking for.
CARDIO FIX Cross-country skiing is a way to get into a nice flow of movement — either with my own thoughts or with a friend. Cache Creek is always a treat, but you have to be ok with the downhill (not recommended for a beginner).
MASSAGE MASTERS My favorite body workers include Hope Buchbinder and David Rogers. Both have private practices in town and know the body at a deep level. Their work is richly healing as well as relaxing.
ETHNIC FOOD FIX King Sushi is my favorite and we are also very lucky to have delicious Korean food at Bapp.
SCHUSS!
Not-to-Miss runs at Jackson Hole Mountain Resort.
EXPERTS ONLY: Corbet's Couloir
The tram passes over North America's most legendary inbounds chute so mere mortals can glimpse the daredevils who drop off the cornice.
BEST BUMP RUN: Thunder
If you love moguls, this steep run will test your technical prowess.
LOW-KEY CRUISER: Sundance
A great warm-up run, this long blue follows the route of the gondola all the way down the mountain.
ON A POW DAY: The Hobacks
These three super-steep runs on the far left side of Rendezvous Mountain feel like a backcountry experience yet you're inbounds.
FOR WIDE-OPEN SKIING: Laramie Bowl
This groomed double blue offers consistent steepness to help intermediate skiers progress.