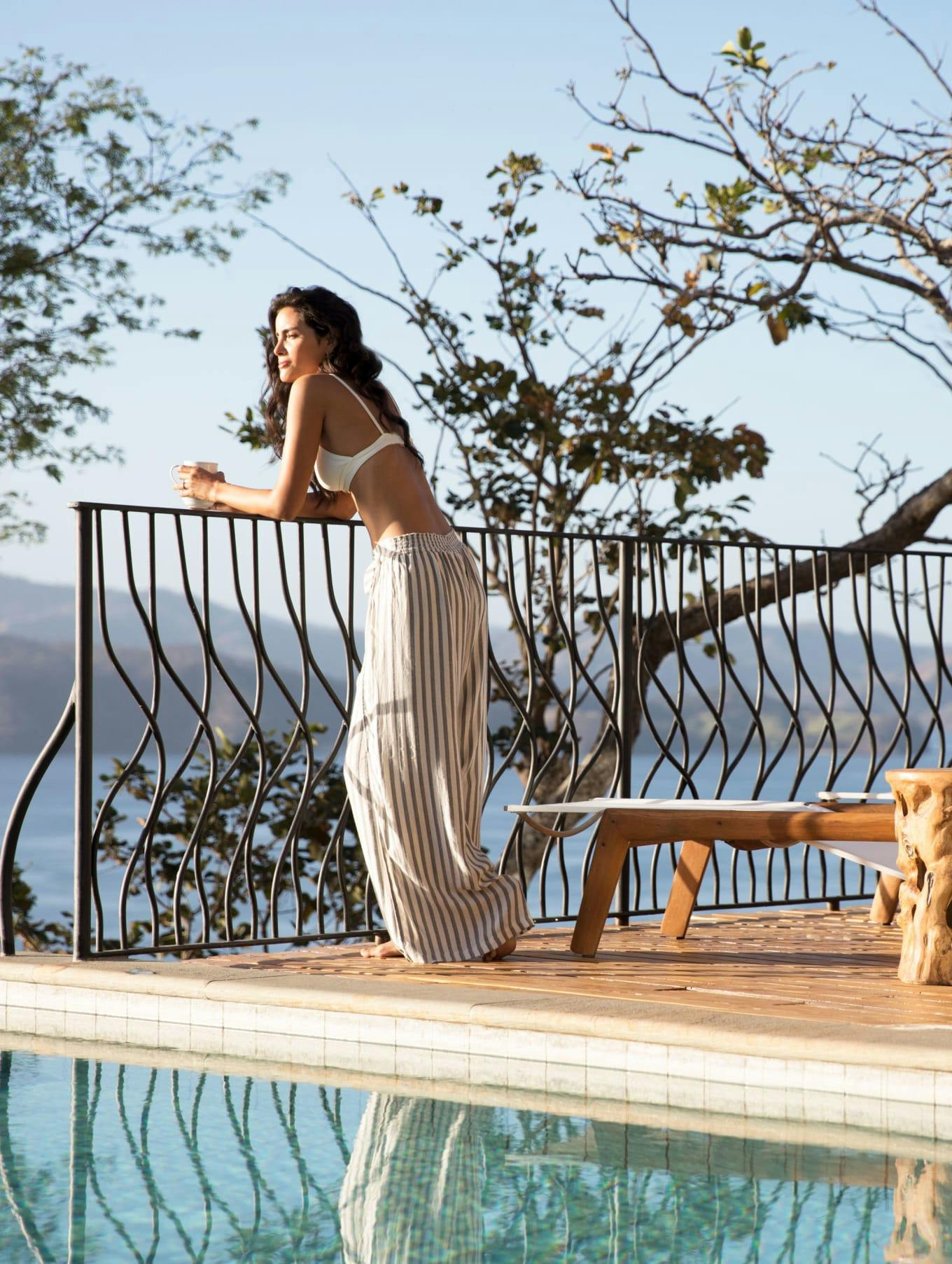 How the Well-Traveled, Travel Well
Why families are opting for the personalized and ultra-private experiences of membership travel.
Travel had always been an important part of Chris Jackson's life. Along with his wife and two daughters, Chris regularly spent weekends with friends in the mountains, escaped to luxury resorts in the Caribbean and booked upscale vacation rentals around the world.
Then the pandemic hit, and his family's travel adventures came to a halt. "We had five trips canceled," Jackson says. "When we were ready to travel again, everything was either booked up or seemed too risky."
That's when Jackson started looking into Exclusive Resorts, a small, members-only vacation club that includes more than 400 luxury residences and experiences in 75 destinations. His family had traveled with other members in the past, joining friends on vacations to the club's private homes in Los Cabos, Mexico, and Tucson, Arizona, where they enjoyed large spaces with private pools, daily housekeeping and a dedicated concierge to manage every detail.
As the pandemic added new complications to vacation planning, Exclusive Resorts became even more attractive to Jackson thanks to its flexible cancellation policies, around-the-clock service and on-the-ground support. Exclusive Resorts' COVID-19 Navigator, which helps members pilot the ever-changing testing requirements, made joining even more attractive.
"With Exclusive Resorts, there's a trust that everything is going to be up to a certain standard. We don't have to wonder whether it's going to be good—we can relax and enjoy ourselves knowing it will be," Jackson says. "And unlike hotels with a shared concierge, you have your own on-site team taking care of you every step of the way. It makes the big family trips so much easier."
Travel, Made Personal
Unsurprisingly, with today's travelers looking for certainty in an increasingly unpredictable world, Exclusive Resorts' privatized membership model is more appealing than ever. The club recently experienced one of its strongest years for new membership in over a decade while delivering more than 16,000 vacations despite the pandemic and its associated challenges. Since 2002, Exclusive Resorts has grown its vacation portfolio to more than 300-plus residences and 50-plus curated experiences, spanning all seven continents.
To offer their members the best possible experience, Exclusive Resorts has stayed intentional about its growth—welcoming just 200 families per year to their community. Every family is matched with an expert ambassador who acts as a personal travel planner and real-time problem solver for each vacation. While on-site, a dedicated personal concierge takes care of every detail big or small, from dinner reservations and grocery delivery to arranging in-home health visits and private chef experiences.
Jackson recalls a time when a flight to Los Cabos was canceled, leaving his family stranded in the Phoenix Airport. In a previous life, this challenge could have potentially ruined the entire trip. "Our ambassador Jason immediately had everyone working on a solution to make sure we didn't miss a minute of our vacation," he remembers.
Like the country club model, Exclusive Resorts members pay a one-time initiation fee (starting at $175,000 for a 10-year plan) and a fixed rate of just $1,595/day, even in peak season. Most families opt to use their travel membership between 15 and 30 nights per year. For members like Jackson, the value is exceptional: "If you're spending a week in Hawaii, just getting a suite for four guests during peak season is roughly what the annual dues are for Exclusive Resorts. The initiation fee quickly pays for itself."
Since becoming members in late 2020, the Jacksons have visited the Exclusive Resort's five-bedroom residences on Kiawah Island in South Carolina and both the Laguna Beach and Pelican Hill resort locations in Southern California. On those trips, they've established routines that allow Jackson to enjoy more quality time with his family while staying connected with his business.
"Most of the homes have private offices or spare bedrooms where I can dedicate a few hours of my day to work," he says, adding that the ability to work from anywhere compelled him to upgrade his membership from 15 to 30 days of travel a year. "It's such a relief to not have to choose between running my business and the valuable time I want to spend with my family on these vacations."
For Jackson, the greatest benefit of an Exclusive Resorts membership really is the opportunity to spend more time with family. "Before there would always be an excuse to postpone, but having these 30 days locked in every year, we're traveling together as a family more than ever. We always have an amazing trip to look forward to." The family has also been inspired to experience new destinations, such as a trip to St. Andrews in Scotland that Jackson plans to take with his teenage daughter—an avid golfer—for her 18th birthday. "Kids grow fast, and these vacations are helping us create memories that will last forever," he says. "Every single Exclusive Resorts trip has the potential to be a once-in-a-lifetime experience."
*The Annual Dues amount reflected herein is inclusive of certain services, benefits, and access rights. See ExclusiveResorts.com for more information.