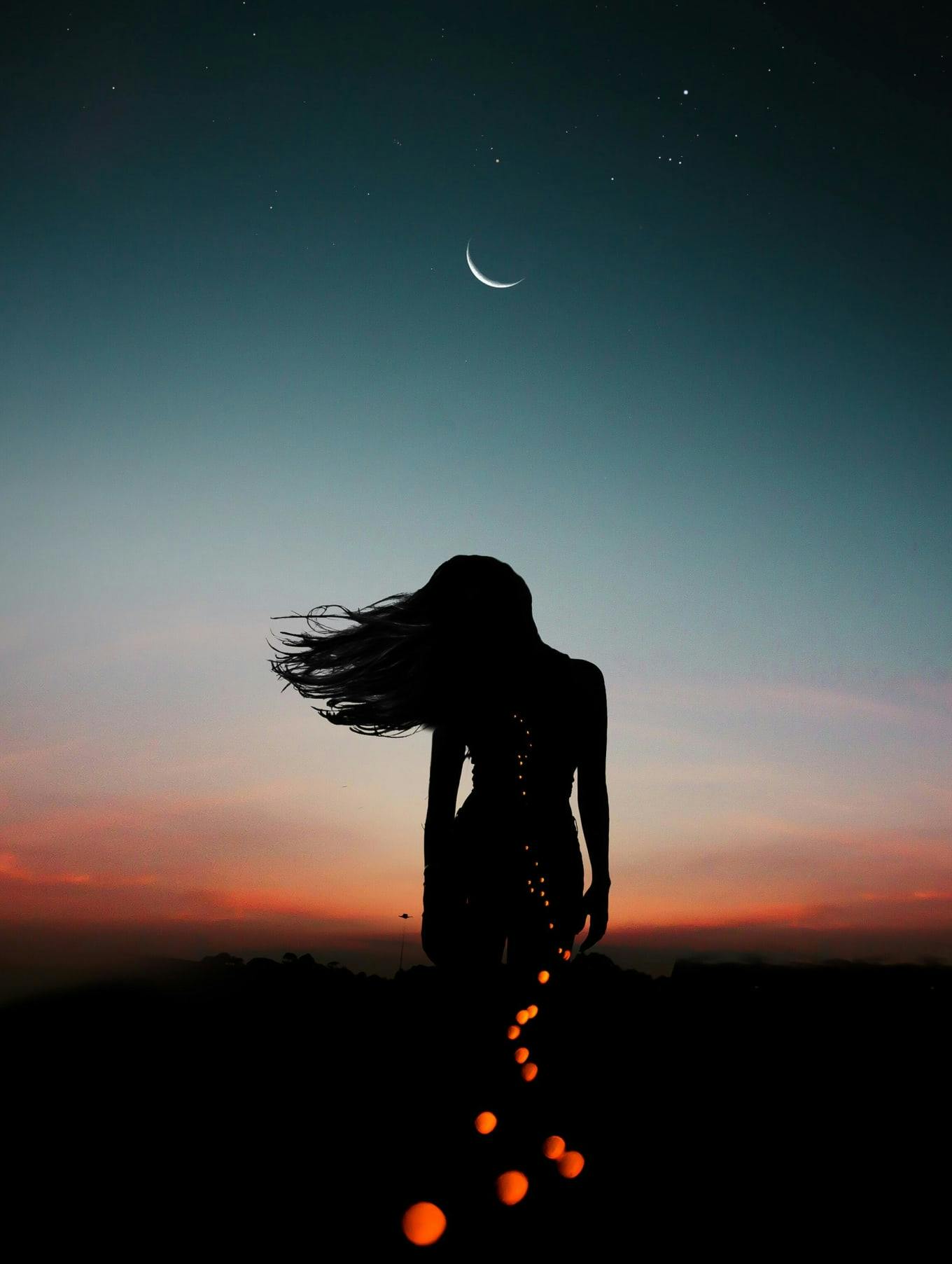 Where to Travel Now, According to Your Zodiac Sign
Looking to get away but not sure where to go? Let the stars decide.
From Blake Lively's Met Gala gown to the new Ritz Bar in Paris, the zodiac constellations are shining brighter than ever, so why not let them guide your travels. Discover which Exclusive Resorts destination they have in store for you, according to your sign.
ARIES | PENINSULA PAPAGAYO, COSTA RICA 
Aries loves exploring and embarking on any and all adventures. Their dream destination has easy access to some form of physical outdoor activity like rock climbing, SCUBA diving, waterfall jumping, ziplining, or hiking. Any Aries will live la pura vida on an action-packed adventure in one of our most popular locations — Peninsula Papagayo, Costa Rica. It is the ideal destination for thrill-seekers who want to surf world-class waves, spot wildlife in the lush jungle, or cruise along 23 miles of coastline on a yacht — adventure-glam in true Aries fashion. They'll love staying at the Club's four-bedroom luxury residences with amazing views from the large terrace and private infinity pool. 
TAURUS | PARIS, FRANCE 
A Taurus appreciates the finer things in life — and there is nothing finer than Paris in the springtime. A day trip to Versailles full of its opulence and glamour is sure to keep them happy. When they travel, they want their residences to be exquisite with a gorgeous view, high tread-count sheets, and luxurious decor. The Hotel Raphael will please any tricky Taurus with two-bedroom private suites decorated in classic Louis XVI grandeur, with amenities like the MAJClub Spa and Wellness Center on site.  
GEMINI | WINE COUNTRY, CA 
Geminis like to keep busy, traveling with family and friends to many destinations. A tour of Northern California's Wine Country — where the hardest question of the day is red or white — would complement their desire to keep it moving. There, they can visit multiple vineyards, relax at the spa, and indulge in fine dining sure to satisfy their restless palates. They'll love to stay at Carneros Resort and Spa, nestled between rolling vineyards and picturesque countryside, with everything they need to rejuvenate before the next activity.  
CANCER | REAL DEL MAR, MX 
Cancers enjoy being with the ones they love most, so a spacious family villa in Real Del Mar, Mexico is perfect for just that. From lunch on the beach to a whale watching excursion, private chef dinner to poolside lounging, there are plenty of family-friendly activities to do in this off the beaten path destination just a short drive from Puerto Vallarta. The Club's 11 residences are big enough to bring the whole family — with a private pool to boot.  
LEO | ST BARTS, FRENCH WEST INDIES 
Leos are social, love to be the life of the party, and want everyone to have the best time. Take your lion to the see and be seen, party island of St Barts and they will rule the social scene. The go-to retreat for celebrities and socialites, this French island also boasts pristine stretches of sand, perfect for your Leo's Instagram photoshoot. Go boutique hopping and yacht sailing before returning to luxurious comfort at our four- and five-bedroom, island-chic villas that exude an air of hillside seclusion, yet are close enough to all the happenings.  
VIRGO | DUBROVNIK, CROATIA 
Virgos love a full and fruitful itinerary in a location that's charming and historic, but fun and glamorous at the same time. The modern, medieval fan-favorite city you may recognize from the HBO phenomenon Game of Thrones will appeal to any Virgo's love of pop culture. Dubrovnik is Croatia's top locale with pebbled beaches, white limestone plazas, winding mysterious streets, and above all, charming people. As a sign that loves to be in the action, our centrally located and walkable luxury villas are perfect for Virgo.  
LIBRA | TUSCANY, ITALY 
Libra is a sign ruled by Venus and drawn to all things beautiful. Enter Italy, a country that cherishes art, cuisine, and wine. Tuscany is our Member's #1 bucket list destination due to its close proximity to local viticulture, freshly made pasta, and the art of nearby Florence (think Michaelangelo's David). Our gorgeous four- and five-bedroom luxury villas will appeal to the keen and artful eye of any Libra, while the serenity and countryside landscape will help this sign sit back, relax, and learn to smell the roses.  
SCORPIO | THE WORLD  
Scorpios get inspired by being in the presence of something greater than themselves. This elusive sign enjoys an air of mystery with a desire to chase exclusive and over-the-top experiences. What better way to see the world than on The World? Since 2002, The World, a luxury residential ship, has been at sea, continuously circumnavigating the globe with unique and renowned ports of call. This luxe floating home-away-from-home will keep mysterious Scorpios in a welcomed state of constant travel, on the move from beautiful port to port. 
SAGITTARIUS | ONCE-IN-A-LIFETIME JOURNEY 
Sagittarius is an extravagant traveler and easily bored — they desire luxurious and "wow-worthy" trips to keep them entertained. Unique and brazen, this sign will enjoy our Once-in-a-Lifetime Journeys, sure to satisfy even the most restless Archer. Thanks to perfectly curated itineraries filled with bucket-list experiences, Sagittarius can deeply explore places others wouldn't even dare venture. From an Antarctic cruise to a journey through Australia and New Zealand, these adventures are sure to satisfy any Sagittarius.  
CAPRICORN | LONDON, ENGLAND & ST. ANDREWS, SCOTLAND
Capricorn is ambitious and grounded, with a desire to keep things authentic. London, a city that is 2,000 years young, has the practical sensibility that any Capricorn will appreciate. Then, travel from one classic locale to the next: St. Andrews is rich in culture and history with more to experience than just its famed golf courses — think castles, ancient churches, and nearby Edinburgh's Royal Mile. The Club's castle-like accommodations at the landmark Pittormie Estate will appeal to Capricorn's conservative and strong aesthetic.
AQUARIUS | KAUA'I, HAWAII   
Aquarius has a strong social conscience and tends to prefer to travel to places where they can do some good and be in nature. Kaua'i is the perfect destination for an eco-friendly immersion with plenty of natural wonders to explore. They can dive into their element while snorkeling amongst colorful fish, ogle at the famed Nā Pali Coast, and lounge on sandy beaches. Kaua'i is known as "The Garden Isle" — rightfully so, with its lush emerald forests and vast species of plants and flowers. The Club residences at Timbers Kaua'i put Aquarius right at the ocean's edge for an unforgettable vacation. 
PISCES | MAUI, HAWAII 
Pisces goes with the flow — literally! The undisputed most iconic water sign is drawn to sand, sea, and a salty breeze. From scuba diving to sunbathing, Maui is the perfect destination for Pisces who love both adventure and leisure. The laid-back "Valley Isle" has many personalities, from iconic beaches and rustic upcountry towns to lush jungles and volcano sunrises. Our three-bedroom residences at Ho'olei Villas and Montage Kapalua Bay sit a mere five-minutes from the beach — which will certainly keep this loving fish happy.