Goodbye Should-Haves, Hello 2022
Exclusive Resorts CEO, James Henderson, resolves to travel more—and learns the fine art of slowing down at Miraval Arizona.
Reflecting on 2021 has made me realize just how much can change in a short period of time, yet some things remain unchanged: the love for family and friends, appreciation of travel and exploration, the importance of unplugging from devices, and the desire for human connection. As such, as I look ahead to 2022, my resolution is to take more time to slow down and authentically connect with family, friends, and colleagues. To take interesting trips. Meaningful ones anchored in connection.  
The Club has fostered a concept and campaign, that "Life is Too Short for Should Haves." When I originally discussed this idea with my team, I realized I was the perfect case in point: I was the type of traveler who often found himself in the "should" zone. I should have spent more time with family; I should have played more, worked less. Taken more vacations. Not half-hearted trips, but meaningful journeys—ones that positively impact your life, family, health, and longevity. And so, when I was presented with the opportunity to check out Miraval's flagship in Tucson, Arizona, I quickly realized I would not stay in the "should zone"—rather, I would take the trip, and plan to experience all aspects of the famous wellness resort.  
One of the great ironies of running a travel company is that I am neither a great travel planner, nor vacationer. Most vacations for me simply involve a change of scenery, where I occasionally peer up over my electronic device to take in the vista. Miraval seemed like the perfect escape. One that could be a great reset, both mentally and physically. Perhaps even spiritually.  
Located north of Tucson in the Sonoran Desert, Miraval is set on 400 acres, with spectacular vistas of the Santa Catalina Mountains. Its ethos? "Life in Balance." To that end, every element of the resort and its robust experience menu has been curated to help guests become more present.  
Preparing for a trip to Miraval is admittedly a bit daunting, as there are literally hundreds of different experiences and programs to choose from. You can be as active (or passive) as you want, and Miraval features dedicated "Exclusive Resorts Experience Planners" to help guide you through various options—everything from fitness and exercise classes to spiritual programs, wellness counseling, challenge courses, and culinary and creative experiences. Additionally, Miraval is renowned for its award-winning equine experience, designed to unleash creativity and improve communication. There is also a challenge course with a series of physical exercises to push you out of your comfort zone and address fear. What's more, creative experiences are anchored in art, crafts, and photography, and you can even paint a real horse as your canvas. If that's all too much, you can experience the vast array of spa treatments, lounge by the pool, or simply find a quiet spot to meditate in the desert.
I went to task in putting together a robust itinerary for my stay and proudly shared it with my colleague, Gina, who is somewhat of a Miraval aficionado. "You might be being a bit ambitious here", she said tactfully and suggested I take a bit more downtime for rest, relaxation, and quiet contemplation. Yet in typical CEO fashion, I took no such heed and decided to maximize the trip by sampling as many of the programs and experiences Miraval has to offer.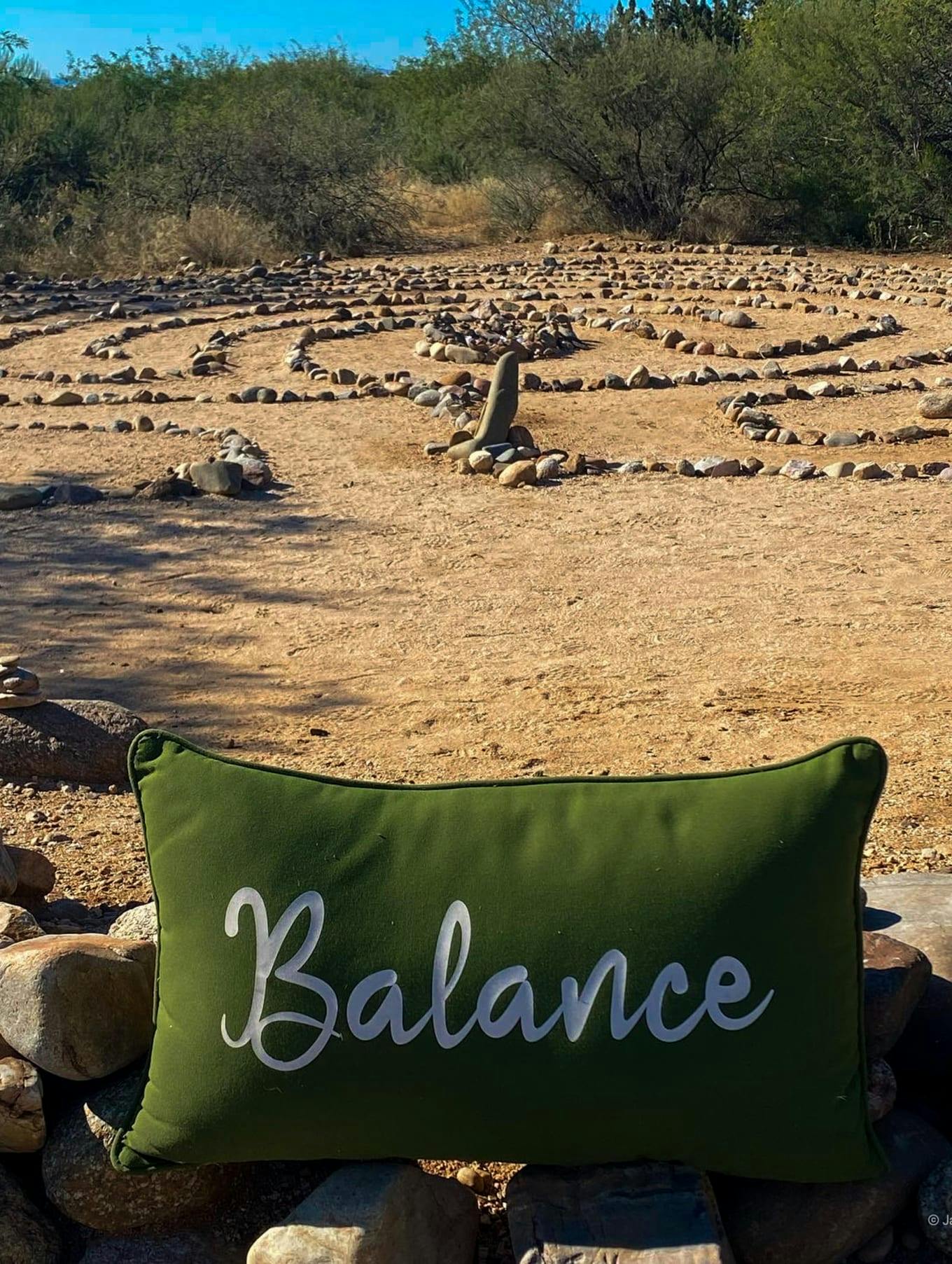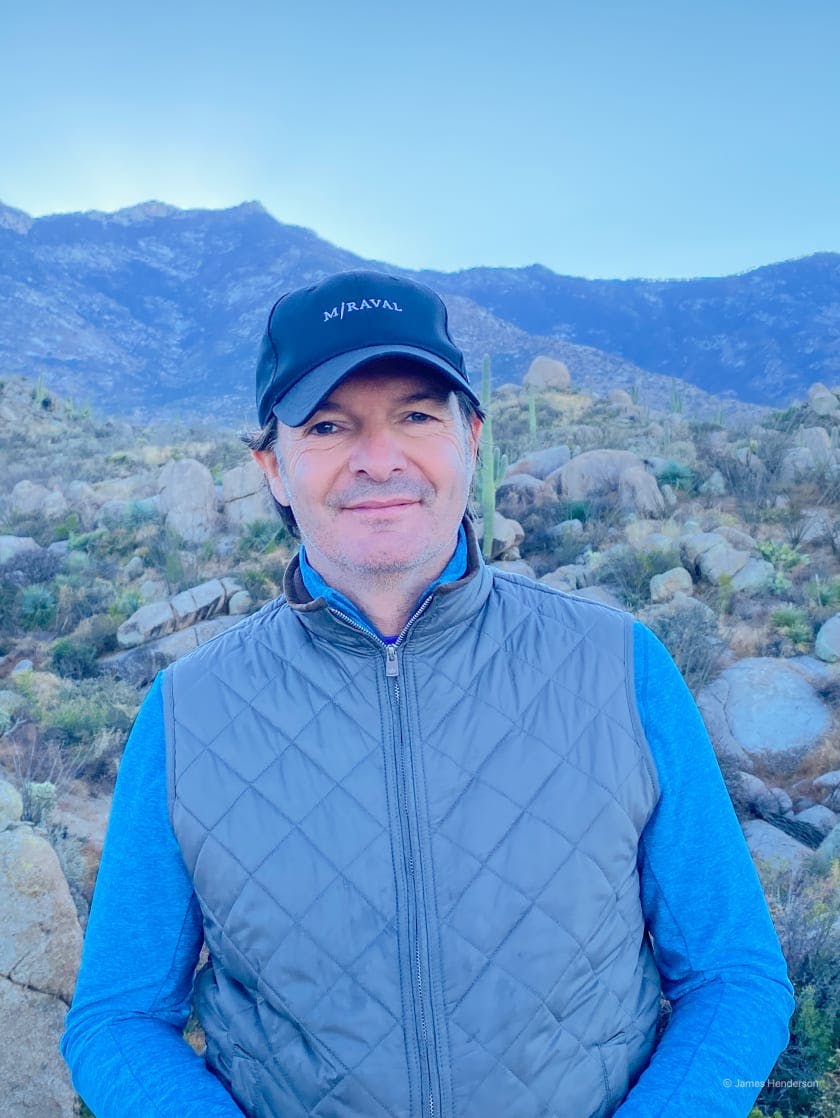 Upon our arrival on a Wednesday evening, a dedicated Exclusive Resorts Concierge checked us in and we were escorted to one of our spectacular Exclusive Resorts villas. The Club has seven beautiful homes at Miraval Tucson—two- and three-bedroom villas, around 3,000 square feet, with unobstructed views of the Santa Catalina mountains. The contemporary design and décor reflect a desert theme by incorporating stone floors, wooden ceilings, and metalwork. Each home has a natural, grounded feel, finished with a huge living space and outdoor deck with fire pit. The master has its own spa-pool, and each bedroom is designed in a Wabi-sabi style, allowing for an appreciation of beauty and connection with nature. 
I started my first morning at 7:00 a.m. with a morning stretch class followed by power cycling, then a break for a protein smoothie. Next, I was off to cardio-drumming, followed by "Shoulders-Set-Free" (a session to stretch and relax the shoulders), then a swim. In the afternoon, I tried the "Path of the Jaguar," during which the therapist and Shamanic healer used chakra-clearing methods to expel negative energies into crystals. While I consider myself fairly open-minded and pragmatic, I am not typically drawn to these types of experiences, yet it was uncanny how some of the things the therapist identified turned out in the following weeks. It could be just coincidence, but it inspired a new level of receptivity and curiosity.  
I began day two with similar gusto, which included a two-hour desert hike—a fantastic workout. I followed this up with a balance class, then the labyrinth journey, which is a walking meditation around a labyrinth. I then moved onto a course held in the "Yurt on Mindfulness." I learned how to integrate mindfulness more effectively into daily experiences by using rituals that help one really take a moment to pause, contemplate, and reflect. I also did a session on breathing techniques, designed to help you breathe more deeply and effectively. My daily spa treatment was the Naga massage, which uses the healing principals of Thai massage and incorporates hanging silks to apply body weight. I concluded the afternoon with a session in the steam room and sauna and another gratitude meditation. 
I spent some time with Jessica, our amazing Exclusive Resorts Concierge, planning another packed day of activities, which was set to start with another early morning hike. After an early dinner, I was in bed by 8:00 p.m. I went out like a light, and woke up Saturday morning conscious of the light cascading through the bedroom window and the sun rising over the spectacular mountains. I reached over and looked at the clock. It was 9:00a.m. I had been asleep for over 12 hours! This was my third day at Miraval, and I realized I had indeed been overly ambitious with my agenda—maybe Gina was right. 
So after a leisurely breakfast, I promptly cleared my entire schedule and headed to the pool with a book. And that's where I proceeded to spend the rest of the day, until my afternoon Deep Desert massage followed by the Antioxidant facial, which I followed with a quiet dinner. The Miraval aficionados were right after all: maybe you do need to slow down to get into the flow.
By the time Sunday morning rolled around I was thoroughly relaxed, and after a late breakfast, headed to the airport. I realized I had not opened my laptop once since Wednesday evening, which is completely out of character. It felt like time had literally stood still. 
One of my colleagues has a saying that "time creates time," explaining that investing time to rest, regenerate, and renew makes you much more efficient and effective. It improves energy, well-being, and both physical and mental health. Reflecting on my experience at Miraval, I certainly had a much deeper appreciation of this concept.
My takeaways as I look toward 2022? First, taking time for a physical, mental, and even spiritual reset can be transformative in terms of energy levels, the ability to focus, and elevated mental well-being. Second, it made me think about that aforementioned company mantra we developed—"Life is too short for should haves." As we continue to refine and evolve the Club, I've realized life really is too short for should-haves. 
My hope is that we continually help you realize the same, and in doing so, co-create memories of true connection—be it with yourself, others, or new destinations—along the way.   
Travel Well. Travel Far. Travel Often.