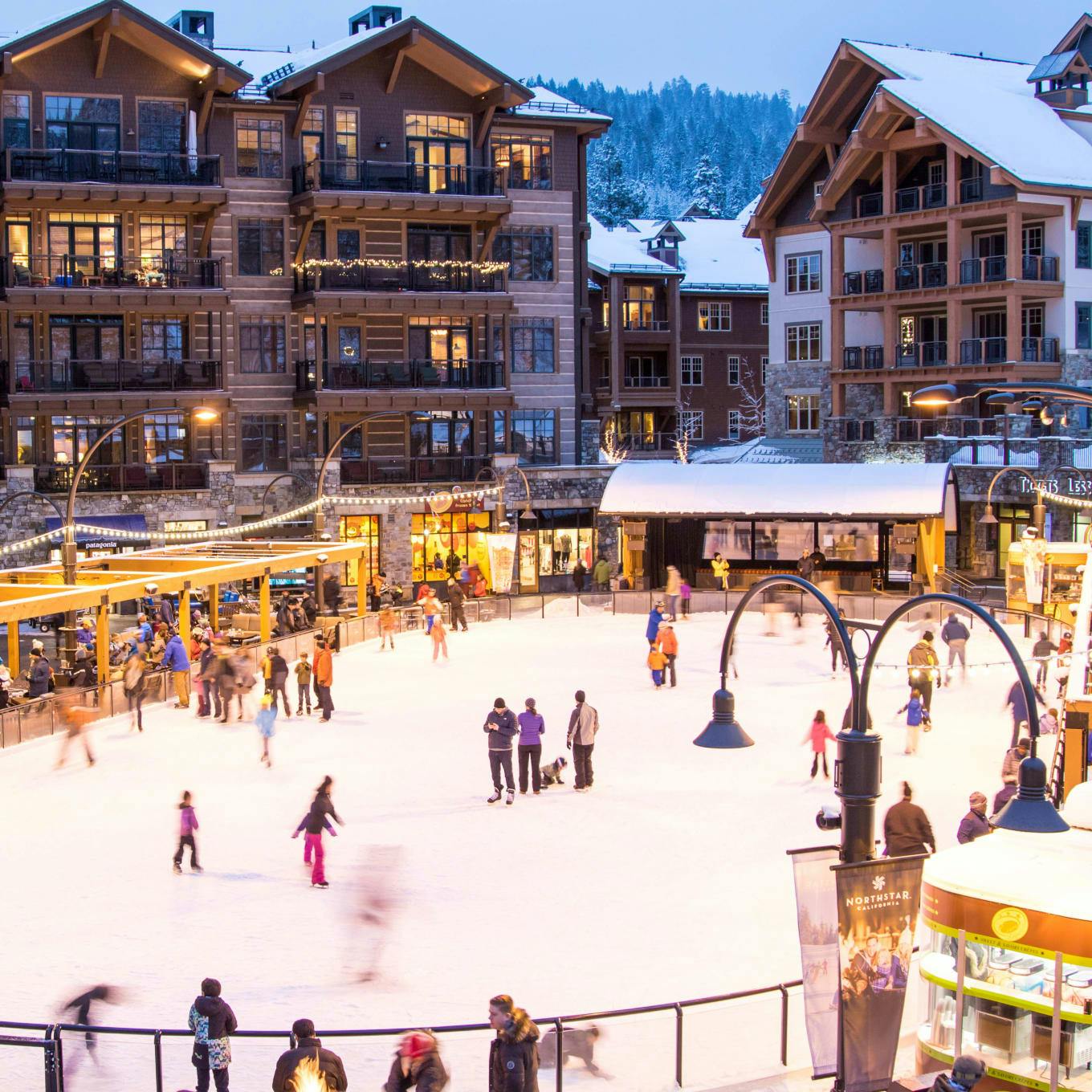 The Many Towns of Lake Tahoe
Here's our insider's guide to the exclusive adventure travel destination of Tahoe, beyond the lake and the slopes.
There's no such thing as a bad day in Lake Tahoe. The largest alpine lake in North America isn't just a body of water; it's an entire region of towns and mountains lining the circumference of its sparkling shores. But even more so, Lake Tahoe is a state of mind, where rugged adventure and California culture converge—and where athletes, celebrities, and families all have a place.
The Lake Tahoe that we know today—the luxury winter getaway and high-end vacation destination—made its first big leap into the national, and even international, spotlight in 1960 when it hosted the Winter Olympics. Since then, the area, which is dotted with quaint lakeside towns and posh mountaintop resorts, has been a year-round destination for hardcore adventurists and laidback enthusiasts alike.
On the North Shore alone, you'll find a diverse collection of attractions centered on a trio of distinct towns brimming with culture, cuisine, and opportunities for adventure. Here's how to have a perfect day in each of them.
TRUCKEE
There are two Truckees you should know: the one on top of the mountain, and the one near the shores of the lake. Up high, you'll find Northstar Ski Resort, where the mountains beckon year-round — the hiking is as exceptional as the skiing — as well as Lake Tahoe's most luxurious private vacation homes, including Exclusive Resorts' collection of four-bedroom residences. Northstar is also home to an ice-skating rink and a handful of casual restaurants at the Village, as well as the Ritz-Carlton Lake Tahoe, where you'll find one of the area's best après-ski scenes at the Living Room lounge. (Added bonus: During peak season, celebrity sightings are virtually guaranteed there.)
Meanwhile, head down the mountain and you'll find the quaint town of Truckee, a former logging and railway hub whose old brick storefronts still stand — only today they are filled with upscale shops and restaurants. An air of history still persists along Donner Pass Road (named for the infamous Donner Party) — you'll even see the old Hotel Rex sign advertising $1 "steam-heated" rooms. Stop by the Cornerstone Bakery for heavenly croissants and scones, before hitting one of the many art galleries, like Riverside Studios, which showcases the handmade works of five local artists, from colorful ceramics to one-of-a-kind jewelry. Unwind after a day on the mountain with a glass of wine at Uncorked or a brew (made with water from Lake Tahoe!) at Alibi Ale Works, then head to Restaurant Trokay for a multi-course farm-to-table meal.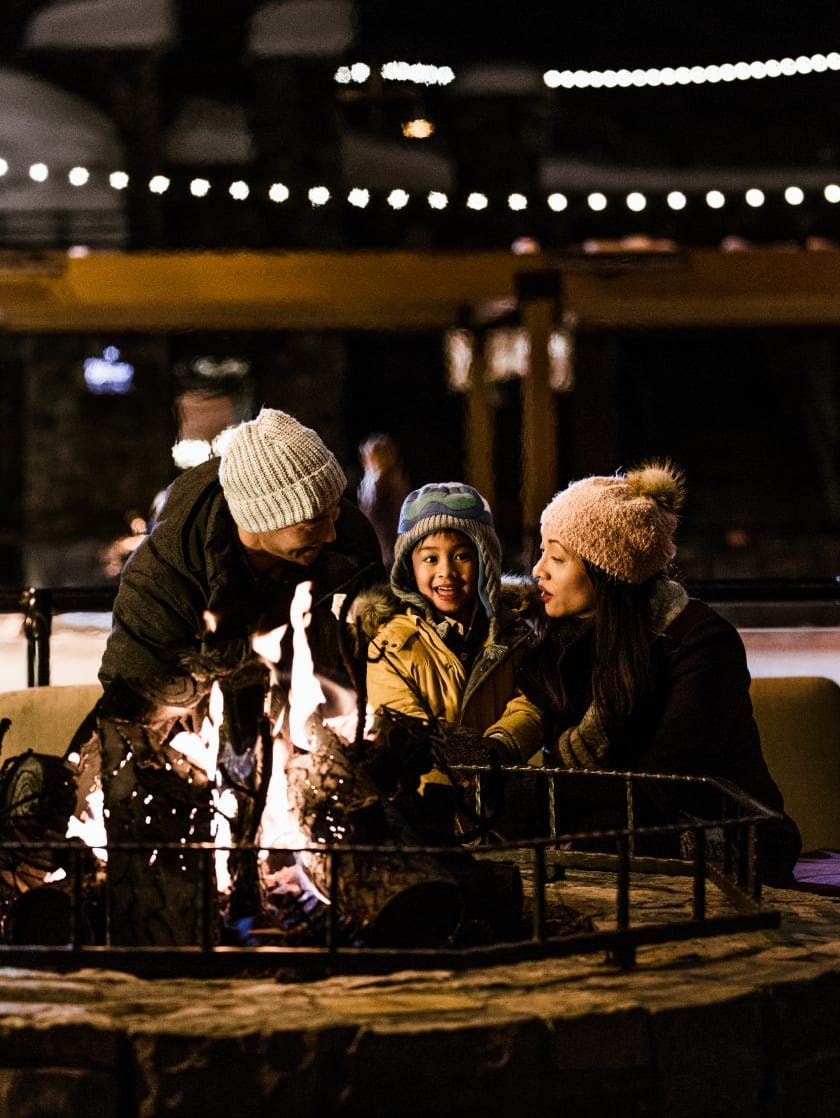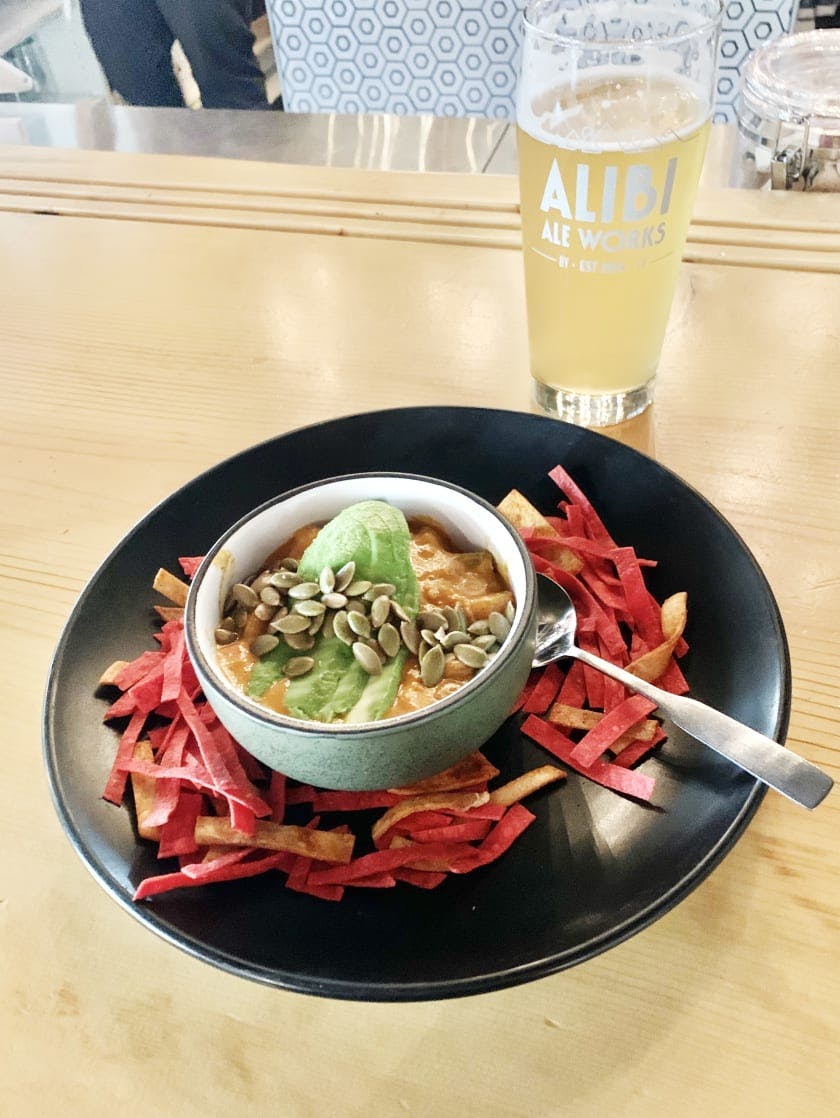 KINGS BEACH
Eight miles from Northstar, this little town's main street runs parallel to Lake Tahoe, serving the occasional glimpse of its sparkling waters from in-between towering pines. You'll find a bit of everything here—all with a prevailing nostalgia for those golden days of Tahoe's Olympic fame. Embrace it by heading first to Sierra Shirts & Shades. Housed in an actual log cabin, the shop is crammed with every manner of souvenirs—including vintage Tahoe ski posters and carved wooden bear statues. Next, make your way to Brockway Art & Culinary Antiques, where an eclectic collection of art and curios is sold in a former bakery storefront. For more examples of old-school Tahoe, head down North Lake Boulevard and pick out the many retro motel signs lining the street—their neon still blinks with vacancies. Along the way, stop by a few more spots, both classic and new: Grab a waffle cone (or a hot chocolate) at the Sweet Tahoe Time barn window; shop whimsical fashions and housewares at Wild Society; rent a paddleboard for a glide across the lake at Adrift, and grab a casual lunch by the water at Jason's Beachside Grille.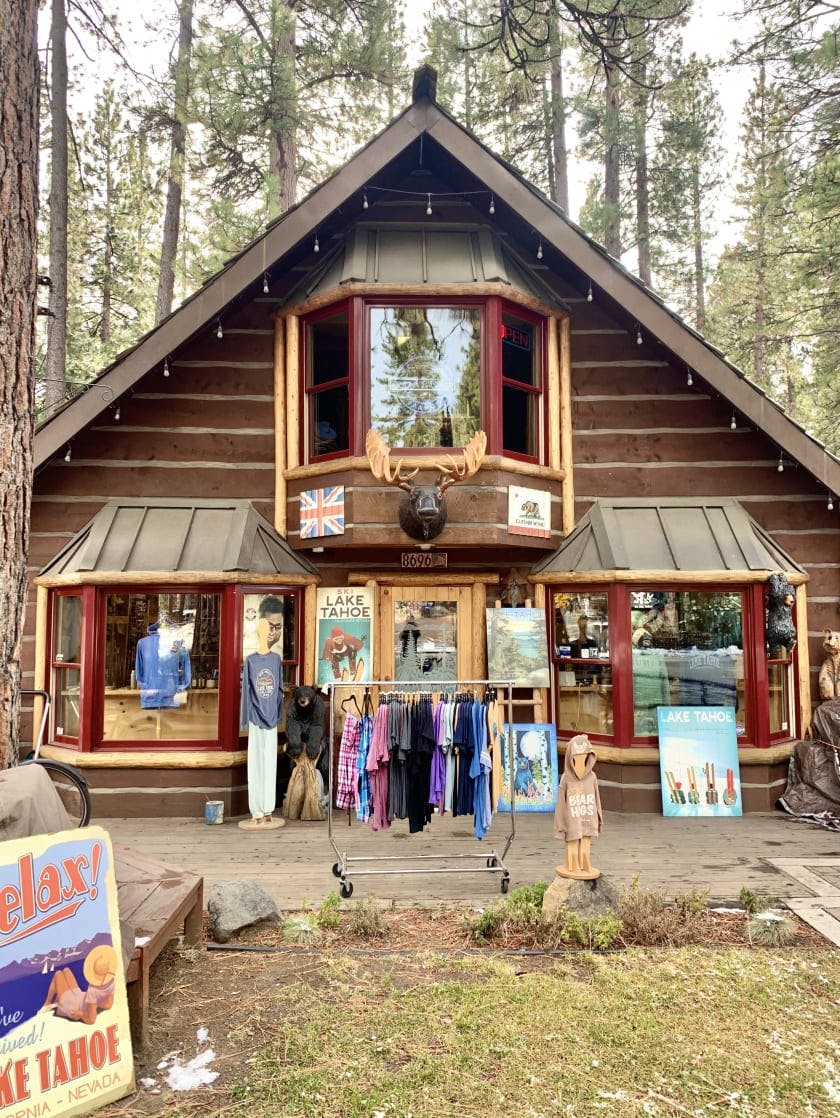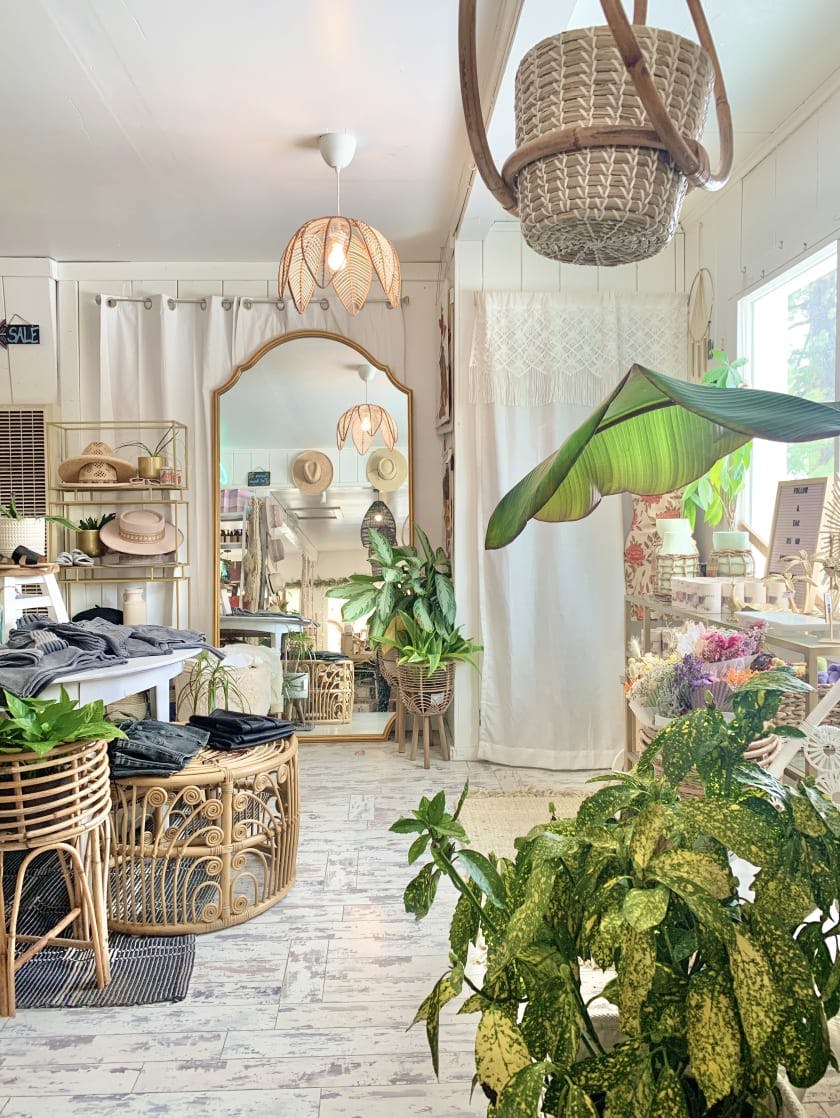 TAHOE CITY
Along the western shores of Lake Tahoe, at the head of the Truckee River, this town is another waterside gem with exceptional dining and shopping. Stop by Tahoe House Bakery and Gourmet whether you're hungry or not: Its freshly baked bread and mouthwatering homemade hot sauces are perfect to-go treats. For a more substantial breakfast, head to Fire Sign Café, a classic diner where the plates are piled high with pancakes, hash browns, and omelets. Pick up some elevated souvenirs at Tahoe Trunk Show, which sells artistic laser-cut wooden maps and handmade mugs depicting the region. For dinner, make a reservation at Christy Hill. The upscale restaurant blends modern American cuisine with international influences in dishes like Moroccan-spiced lamb loin and Mediterranean-inspired black cod with sundried tomato relish. Finally, finish the night at Pioneer Cocktail Club, where you can toast to a day well spent with a hot toddy, a tiki rum punch, or a stiff Old Fashioned.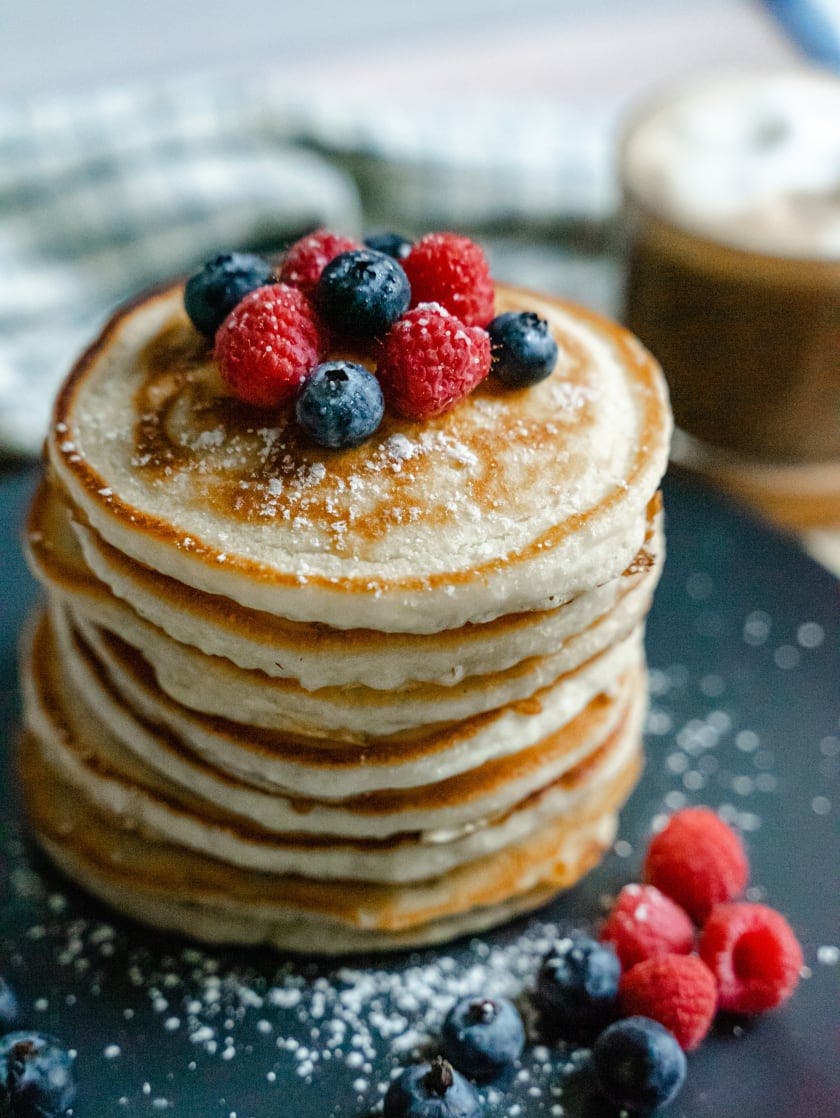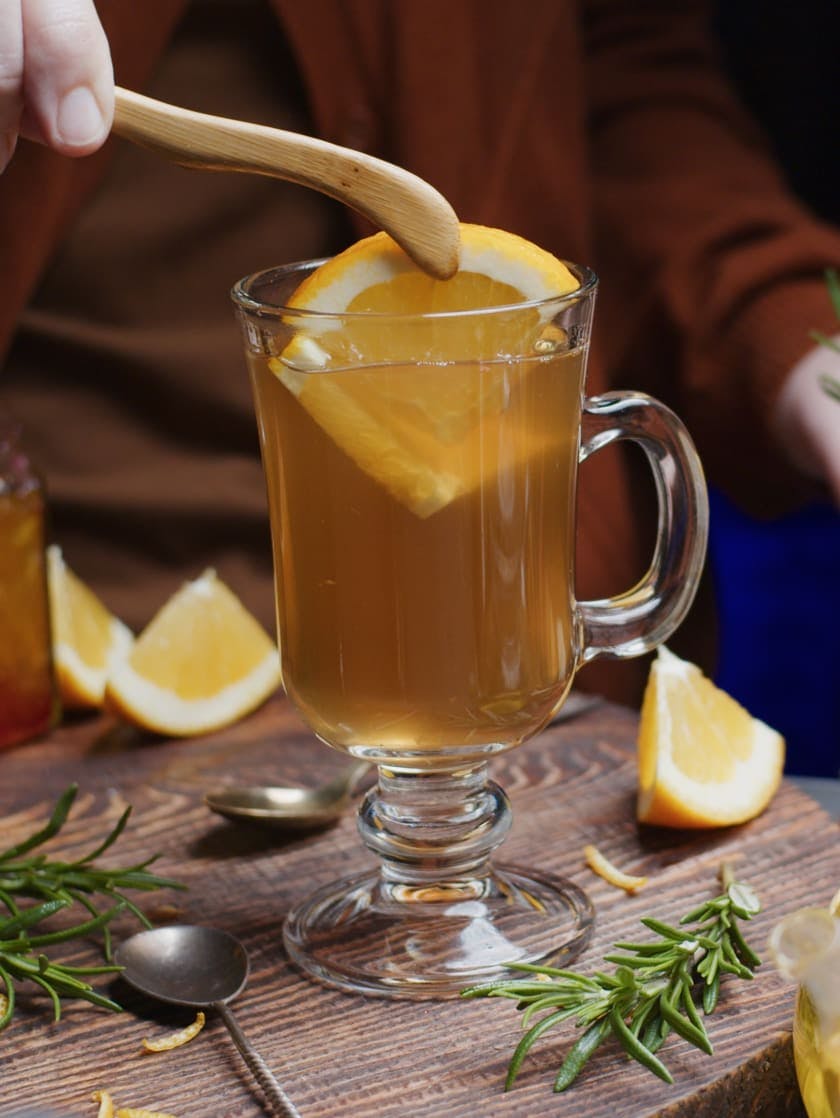 WHERE TO STAY IN TAHOE
Tucked into the forest, Exclusive Resorts' luxe, newly-renovated, four-bedroom ski-in/ski-out vacation residences sit mid-mountain at Northstar and boast media rooms outfitted with Sonos sound systems, private hot tubs, and fire pits. Get access to the nearby Tree House, ready for family fun with a heated outdoor pool, fitness center, game room, and lounge.
Select photos courtesy of Jackie Caradonio.