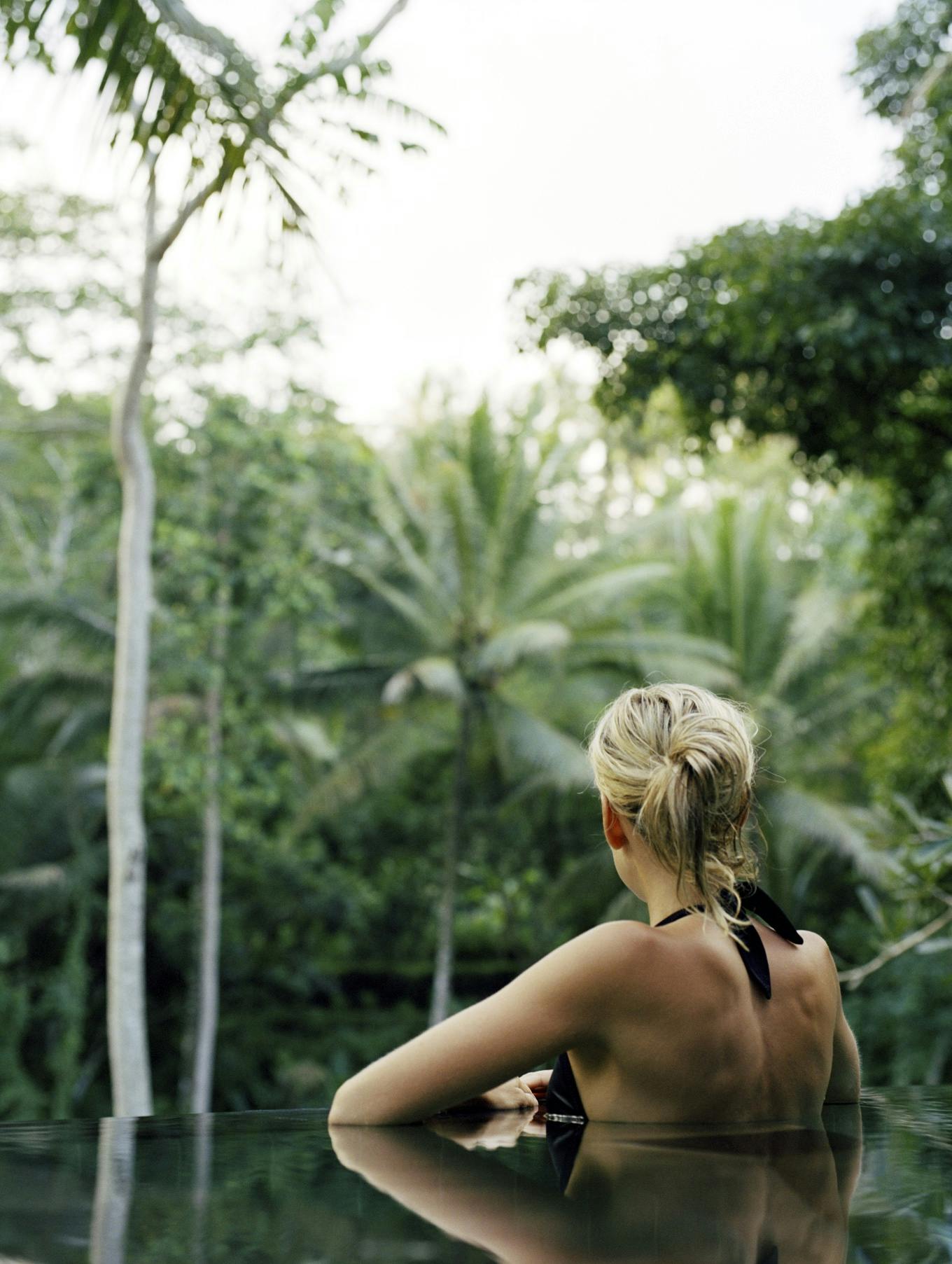 5 Unforgettable Experiences in Komodo National Park
The best luxury beach vacations combine R&R and adventure. Get a serious dose of both on this Once-in-a-Lifetime Journey.
Island hopping around the Indonesian archipelago aboard a 15-suite yacht is a once in a lifetime vacation experience. The intimate size of Aqua Expeditions new Aqua Blu ship allows it to sail off-the-beaten-path to the remote islands like Padar, Moyo, and Komodo, home to UNESCO World Heritage Site, Komodo National Park. By day, you'll have incredible wildlife encounters on land and sea. At night, star chef Benjamin Cross dazzles tastebuds with meals that showcase Indonesian delicacies like beef rendang and nasi goreng, the national dish of fried rice. The best luxury beach vacations combine R&R and adventure, and you'll get a serious dose of both on this once in a lifetime journey. From watching the sunset on a deserted beach to swimming alongside the world's largest fish, these are the moments you'll remember for a lifetime.
SNORKEL WITH THE WHALE SHARKS
Be awed as you swim alongside endangered whale sharks in Saleh Bay. The world's largest fish, averaging 39 feet in length, is a shark, not a whale. But there's no need to fear. The gentle giants filter feed off small organisms such as krill, plankton, and tiny shrimp. Their tranquil movements make snorkeling alongside them a magical experience. The Indo-Pacific region is home to three-fourths of the global whale shark population, and in the Komodo Islands it's not unusual to find yourself surrounded by three or four of the massive creatures.
GET STRANDED ON A PINK SAND BEACH
Komodo Island's paradisiacal Pink Beach is one of the prettiest on the planet. Its soft pastel pink sand is created from the red pigment produced on coral reefs by microscopic creatures called foraminifera. Tiny fragments of the red coral combine with the white sands of the beach, creating this distinctive shade. Aqua Blu anchors here during the late afternoon, offering guests a romantic setting to relax after an action-packed day.
HIKE ON TRAPPED-IN-TIME PADAR ISLAND
Padar Island in East Indonesia boasts some of the most dramatic natural vistas in the world. Covered in tropical jungles and volcanic landforms, it's a hiker's paradise. For the ultimate photo opp, hike through distinctive savannah terrain to a lookout of curved cobalt bays and beaches that flank both sides of the island. The view is worth the effort.
HAVE A CLOSE ENCOUNTER WITH KOMODO DRAGONS
Ancient and rare, Komodo dragons have thrived in the harsh climate of Indonesia's Lesser Sunda Islands for millions of years. They can only be found on five islands in the whole world, four of which are part of the Komodo Islands National Park, plus the nearby Flores Island. The world's largest lizard can reach nearly 10 feet in length and weighs over 150 pounds. Spotting one of these giant reptiles in their eponymous homeland is a bucket-list experience for many nature enthusiasts. Aqua's expert guides will lead you through the scenic landscapes of Komodo National Park to get up close (but not too close) to these prehistoric beasts.
SWIM BENEATH THE SECRET WATERFALLS OF PULAU MOYO ISLAND
While the small remote island of Pulau Moyo may look unassuming at first glance, this thin strip of land is actually home to the legendary Mata Jitu Waterfall. With cascading turquoise waters surrounded by an oasis of lush green jungle bursting with exotic wildlife, it's the perfect place to while away an afternoon and nature bathe.
Learn trip dates, in-depth itinerary details, and costs with the official OIAL Journeys announcement on March 16, 2022. Reservation requests will be accepted from March 16 – 29, 2022. 
Learn more about our 2023 Once-in-a-Lifetime Journeys and their not-to-be-missed moments here.