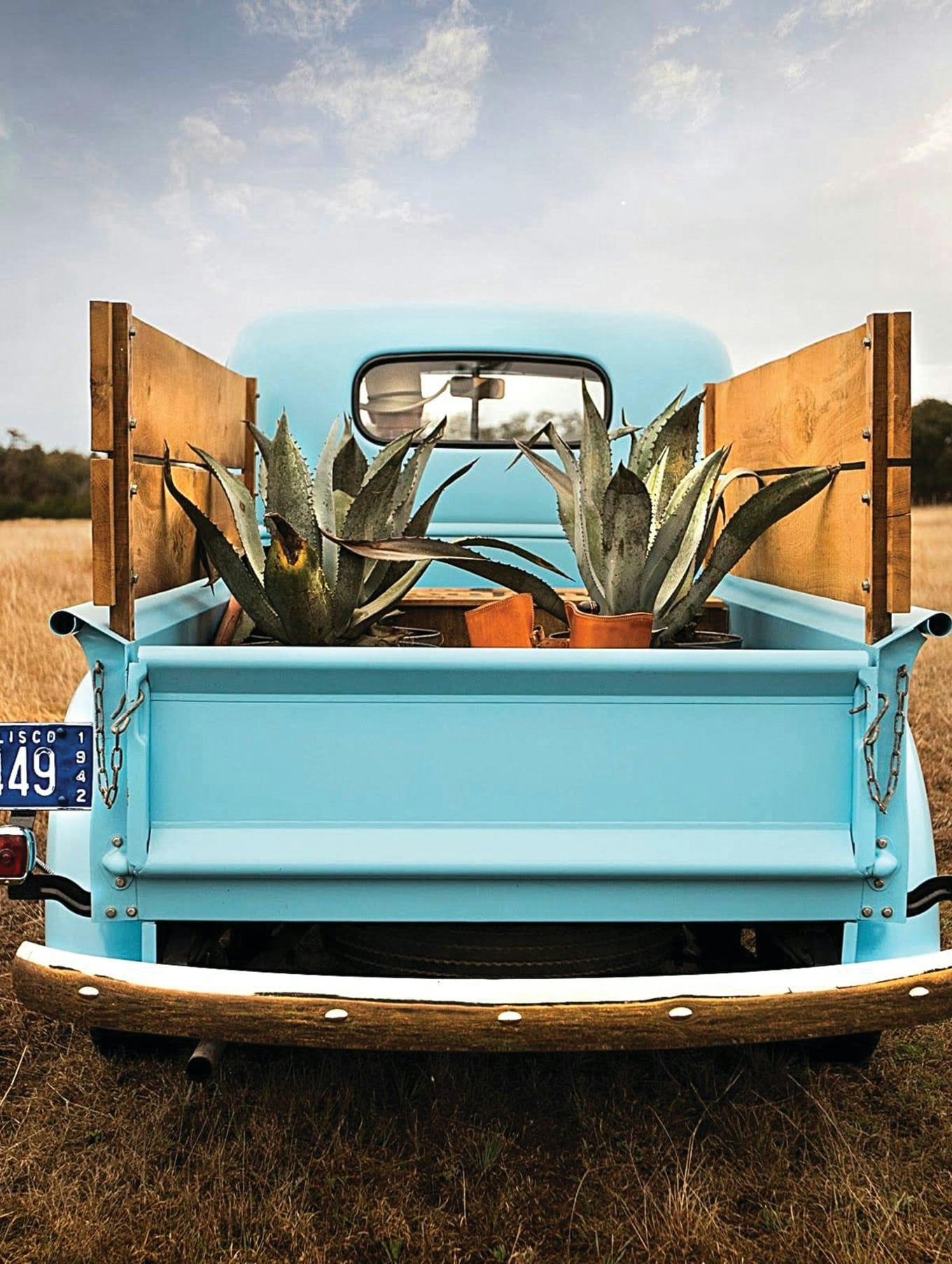 Let's Talk Tequila
Writer Mark Ellwood reveals the sophisticated nuances of Don Julio's ultra-limited editions.
When Julio Xoxocotla was growing up, the Mexican-born New Yorkers was surrounded by one spirit. "Seeing people in my family drinking it? That's how I fell in love with tequila," says the bartender, who's about to open a new mezcal and tequila-focused space, Bar Lula, in the East Village. Tequila was an instant pick-me-up. "Every celebration calls for tequila, but if you have a good one, that brings the celebration to another level." The best tequilas, he adds, come around much like a birthday or an anniversary. "You probably get some of the beautiful tequilas just once a year." There's no better example of such party-primed spirits, of course, than the two new ultra-limited editions from Don Julio: Primavera and Ultima Riserva.
DON JULIO PRIMAVERA
The Primavera was slated to be introduced for a brief spell in summer 2022, yet the brand released a few prized bottles in 2021 as a celebratory sneak-peek—a chance for pandemicfatigued loyalists to toast the future sooner. The aptly named Primavera is bright and fruity, and a burst of sunshine in a glass. The recipe involves taking a classic Don Julio reposado and finishing it off in casks used to produce orange wine in Condado de Huelva, a winemaking region in Andalusia in southern Spain. This approach is a nod to the trend in orange-spiked liquor expressions (like Tanqueray's Flor de Sevilla gin) but it's also a canny flavor pairing. Combining two of the three flavors from a classic margarita in one, high-end expression allows you to create a grown-up riff on the cocktail with just a squirt of lime juice. Bartender Xoxocotla suggests trying it in his own version of an espresso martini (see recipe on opposite page), or with a slug of seltzer.
DON JULIO ULTIMA RISERVA
Ultima Riserva is an even more rarefied treat, produced from the final agave harvest planted by the brand's namesake founder and his family, in 2006, just before Don Julio Gonzalez died. It will be sold in small batches of individually numbered bottles until the reserves of this precious crop run out. The concept for this limited edition is an exclusive, 36-month aged, ultra-añejo focused on true flavors, rather than the overwhelming wood notes often dominating such an expression. "They put this crop aside to create something very special," says brand ambassador Jorge Raptis, "But the key was to never lose sight of the agave, because if you can't experience it, what's the point of waiting?" He likens tequila to a painting: blanco, or unaged, is a work on paper or a still sitting on the easel; it acquires a wooden frame via months spent aging in barrels. Sit too long in those casks, though, and the frame overwhelms the masterpiece. Sitting in madeira-seasoned casks creates a delicate woodsy essence of warm peach, citrus, and apricot. Serve Ultima Riserva like a fine scotch, on the rocks or opened up with a few drops of purified water, per Bar Lula's Xoxocotla. "It's about going back to the roots, the raw materials," he says, "This is one of the beauties we get from mother nature."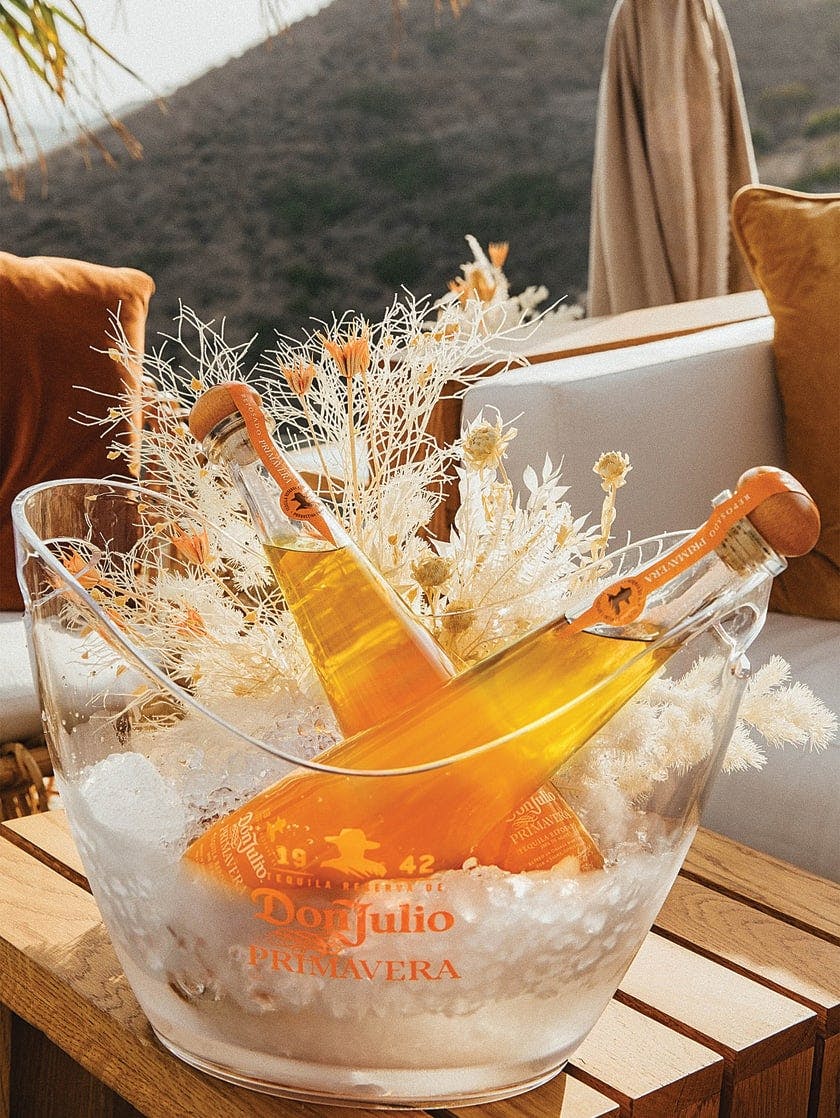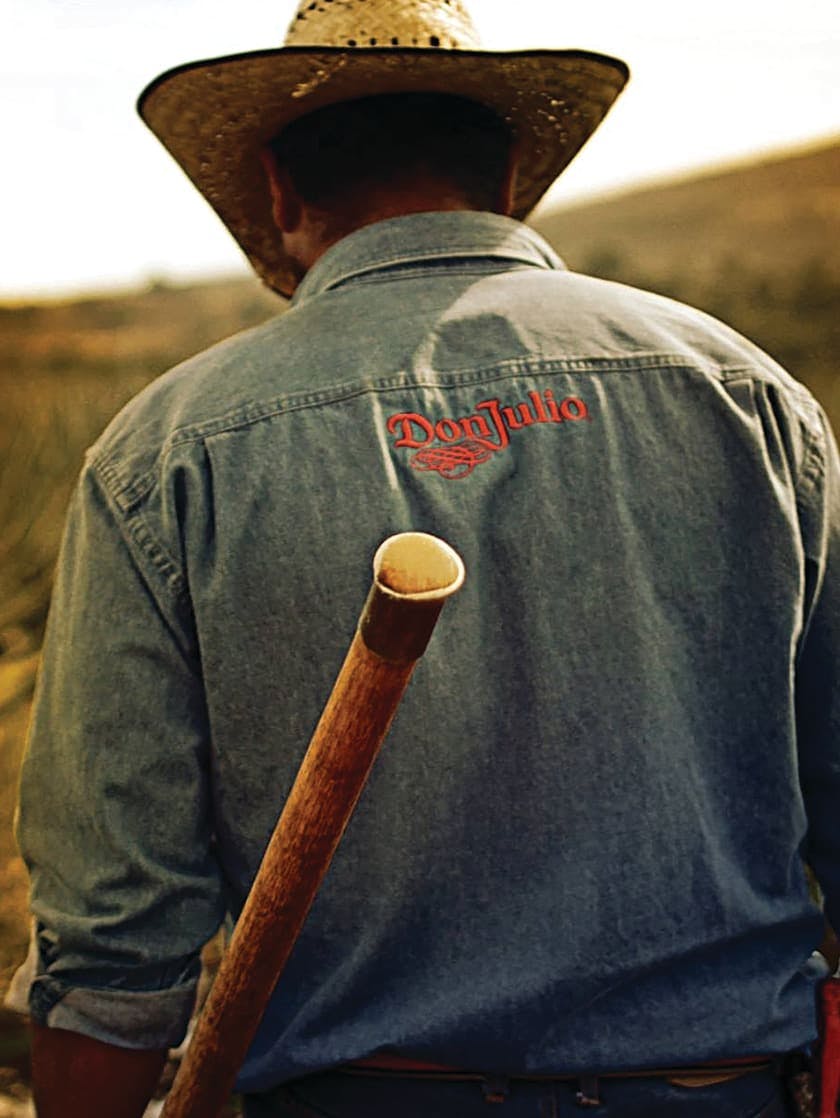 MIX IT!
Espresso Primavera
Created by Julio Xoxocotla
INGREDIENTS:
1.5 oz Tequila Don Julio Primavera
1 Shot Espresso (Single)
0.5 oz Coffee Liqueur
0.5 oz Cacao Liqueur
GARNISH: Coffee dust
GLASS: Chilled coupe or martini glass
INSTRUCTIONS: Combine all ingredients into a shaker. Add ice and shake well. Pour into a chilled coupe or martini glass. Garnish with coffee dust.