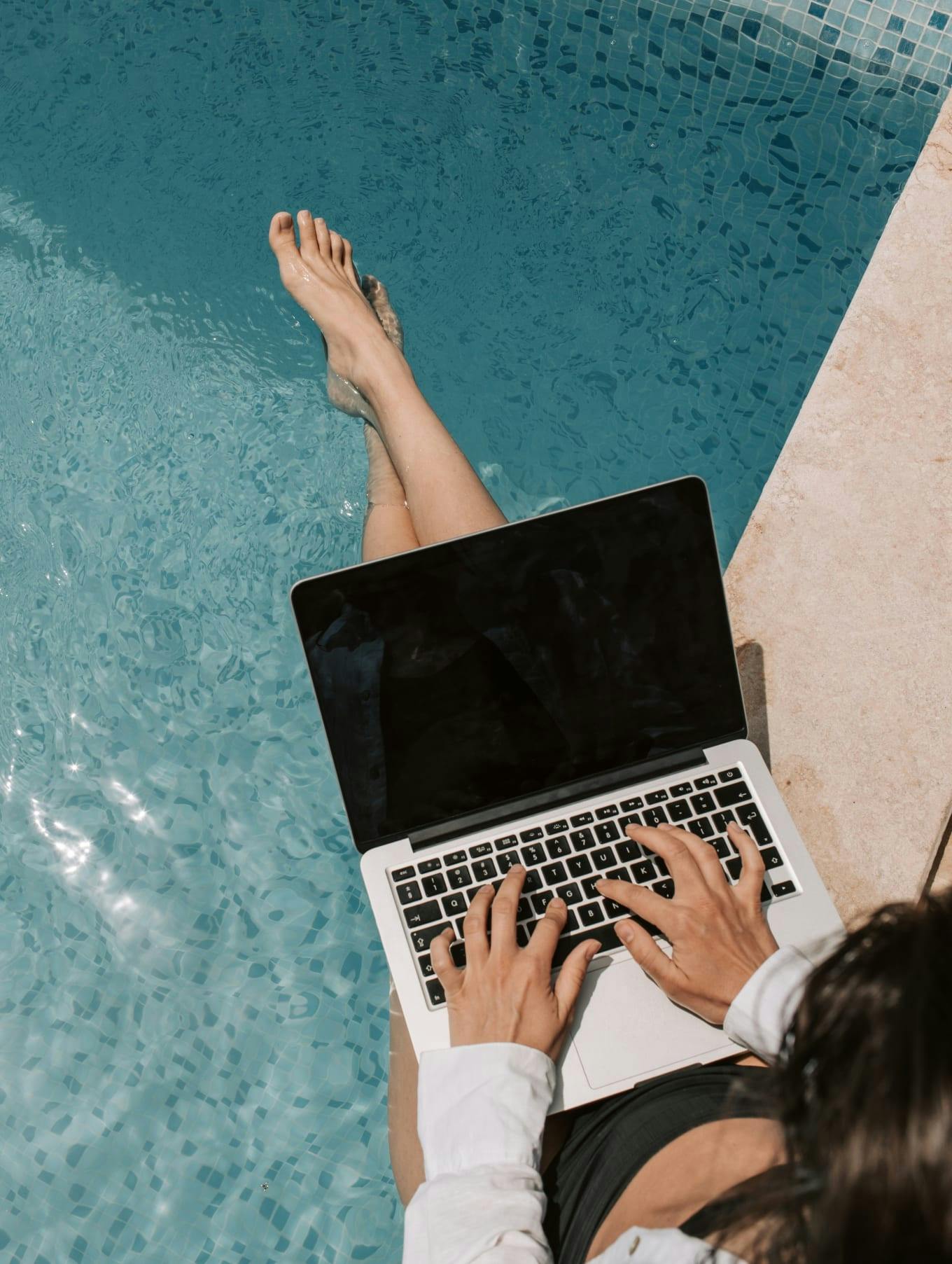 The Power of Unplugging on Vacation
Power down your devices for a true escape with these hot tips to keep cool and remain present on your next vacation.
Getaway. Escape. Holiday. Break. These words all mean one thing: vacation. We value travel for more than just the experiences and memories we make while we're there, but how we feel when we get back. Return from your trip more relaxed and recharged with our tips and tricks for an unplugged vacation. Plus, we share why it is so good for us to go device-free every now and then.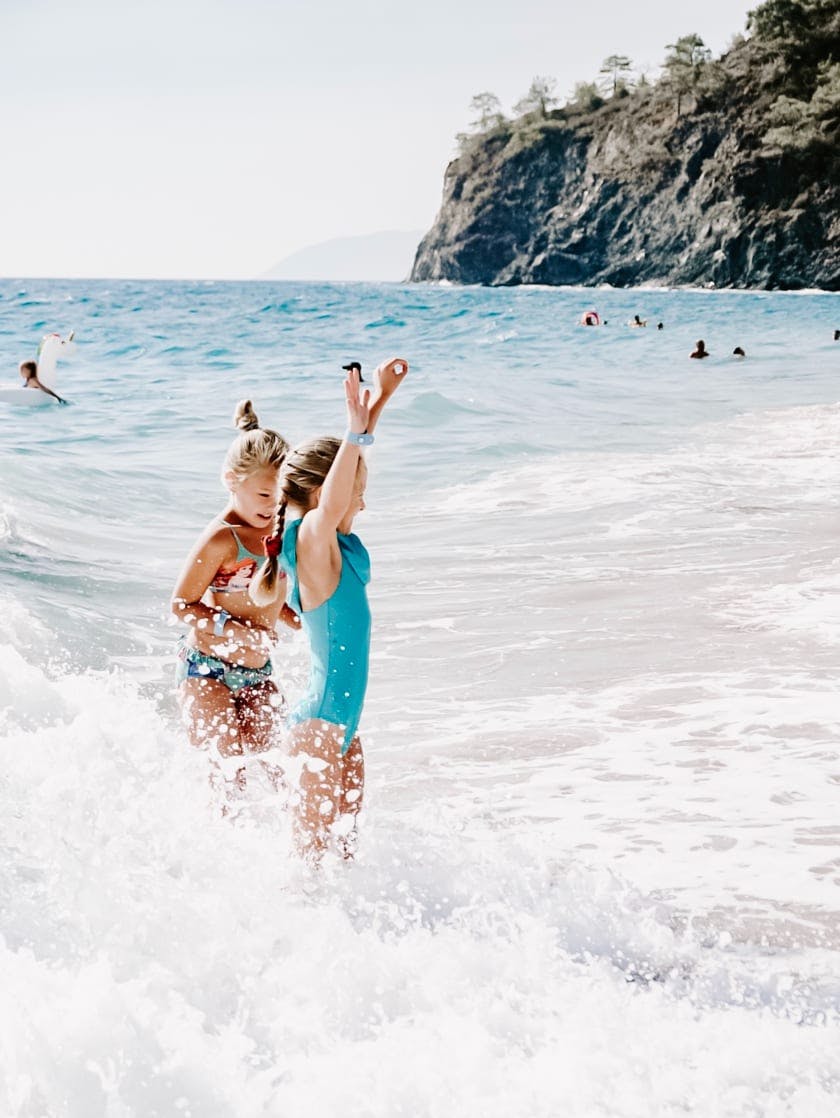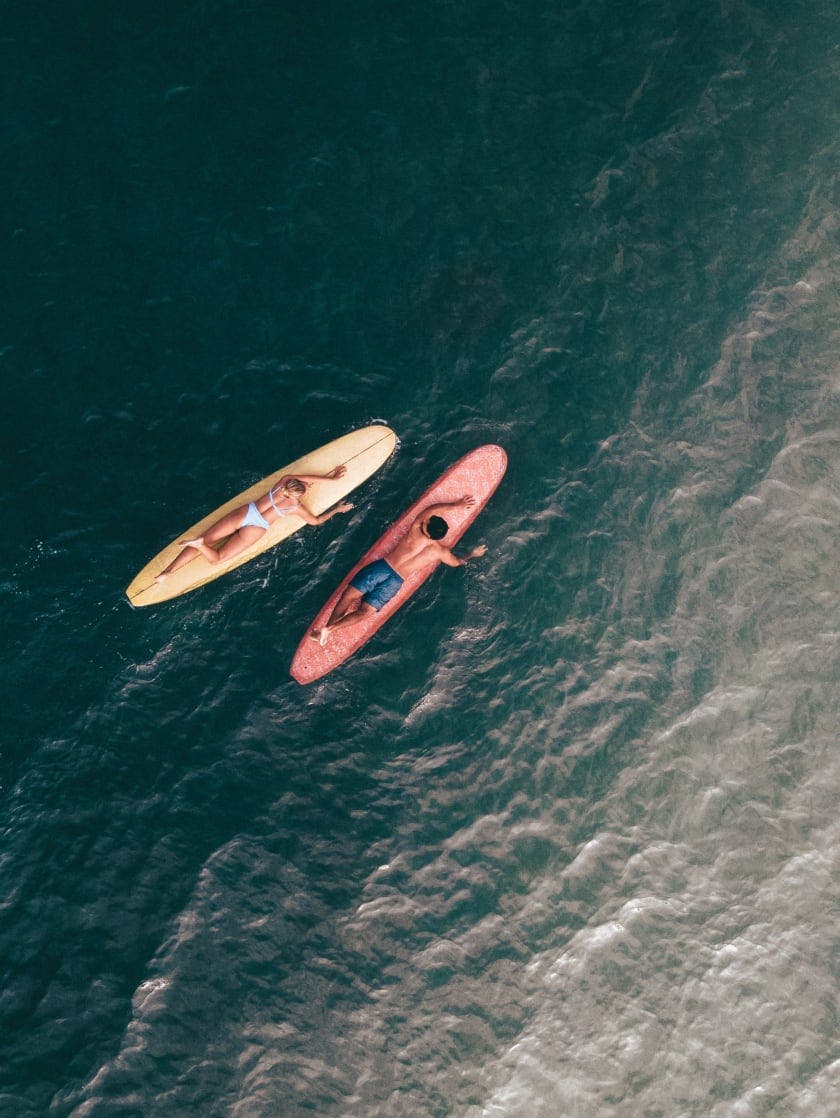 THE BENEFITS OF UNPLUGGING 
MORE CONNECTION WITH YOUR LOVED ONES 
Chances are you've come on vacation with your loved ones. Being away from work, school, and everyday life offers the ideal opportunity to reconnect with friends and family, fostering your relationships through plenty of quality time. On vacation, you're all able to be in the same place at the same time. Make the most of it by bonding over shared experiences, such as having screen-free family meals, going on adventures together, trying new activities, or simply relaxing at the beach or in the family room. 
Make the most of your quality time by stepping out from behind the screens to give one another your utmost attention. If you do wish to share (we all love a good Instagram story or Facebook post!), snap the picture to post later while you're alone. And remember — sometimes the best memories are those shared in real life, rather than on social media.  
MENTAL HEALTH REJUVENATION 
Destressing is easier when you're able to sink into the present rather than be reminded of life happening outside of the place you're in now. Vacations are often considered an escape for a reason — they can break the cycle of stress and rhythms of your regular routines. Stepping away from obligations like work, school, and schedules while taking in the beauty of your surroundings does wonders for the mind, body, and soul. A successful vacation lets you return refreshed with more clarity and creativity to bring back into "real life."  
BETTER SLEEP 
Along with a reduction in stress, cutting back on the screen time can help improve the quality of your sleep, especially if you tend to scroll or text on your phone at night. The blue light emitted from screens can interfere with our body's natural circadian rhythm by suppressing the production of melatonin, the hormone responsible for helping us sleep soundly at night. Shoot to not use screens within an hour of bedtime to help your mind and body slip into sweet dreams. If you have trouble unwinding at night, try reaching for a good ol' paperback book instead. 
SO HOW DO I UNPLUG? 
GET OFFLINE 
Set expectations before you leave for your vacation. Complete your work assignments, hand off necessary tasks to coworkers, wrap up schoolwork, and let your friends and other family know you'll be away. If you prefer, ask them only to reach out in emergencies, or let them know you may be delayed in your responses. Create an "out of office" autoreply email so people know you're temporarily unavailable. 
Once you arrive, try setting your phone on airplane mode. If you can't completely disconnect or are using your phone to help navigate your travels, iPhone's focus mode lets you set specific guidelines on what calls, texts, and notifications come through. Customize one mode by setting it to only ring with calls or texts from your family or fellow travel companions, emergency numbers, and your on-site Concierge. Shut off all other notifications, you won't need them for a while.  
Leave your devices in the room when you can. Read a paperback book, write in a notebook, listen to the sounds of the ocean or nature around you — or simply focus on conversations with your companions. 
RESET AT THE SPA 
Whatever the destination, take advantage of some you time with a visit to the spa. If you're seeking a true reset, opt for a dedicated wellness retreat or a stay at Miraval Arizona, where unplugging isn't just encouraged but mandatory as many spaces are designated tech-free. 
GO WITH THE (NATURE) FLOW 
To truly unwind, sync your body's natural rhythms with nature. Tune into sunlight, rising and relaxing with the sunrise and sunset. Watch from the beach if you're near one or step out on the porch to watch the color show. We all know by now the pictures we take of sunsets never quite capture the real thing — resist the need to take your phone as a tagalong and practice true presence.  
Being in the mountains or at the beach means there are outdoor activities aplenty. Gather the crew for a hike, ski or snowshoe in fresh powder, take a fly-fishing lesson and feel the river rush around your ankles, walk in the sand, go for a snorkel or dive to immerse yourself in the underwater world...we could go on forever. Even metropolitan destinations offer plenty of parks and outdoor space. The High Line in New York City is a lush, elevated pathway with views of the Meatpacking District and Hudson River, and San Francisco's eucalyptus-scented Presidio isn't far from our Fairmont Ghirardelli residences. You can also take advantage of your residence's walkability and use your own two feet to get to dinner. 
Happy relaxing and reconnecting!