Connection, Care, and Craft
This retreat transports you from everyday life to a place of wellness, learning, and extraordinary experiences. This is 72 Hours at Miraval Austin.
Miraval Austin has a strong sense of place. Tucked into the ancient Balcones Canyonlands Preserve, overlooking Lake Travis, the resort leans deeply into its Texas heritage, drawing inspiration from local plants, crafts, and traditions. The 220 protected acres of ancient oaks, cypress trees and rolling hills that shelter Miraval are an idyllic setting for a getaway that's custom-designed to soothe the body, mind and soul. Got three days to spend at a truly exceptional luxury health retreat? Here's your perfect itinerary.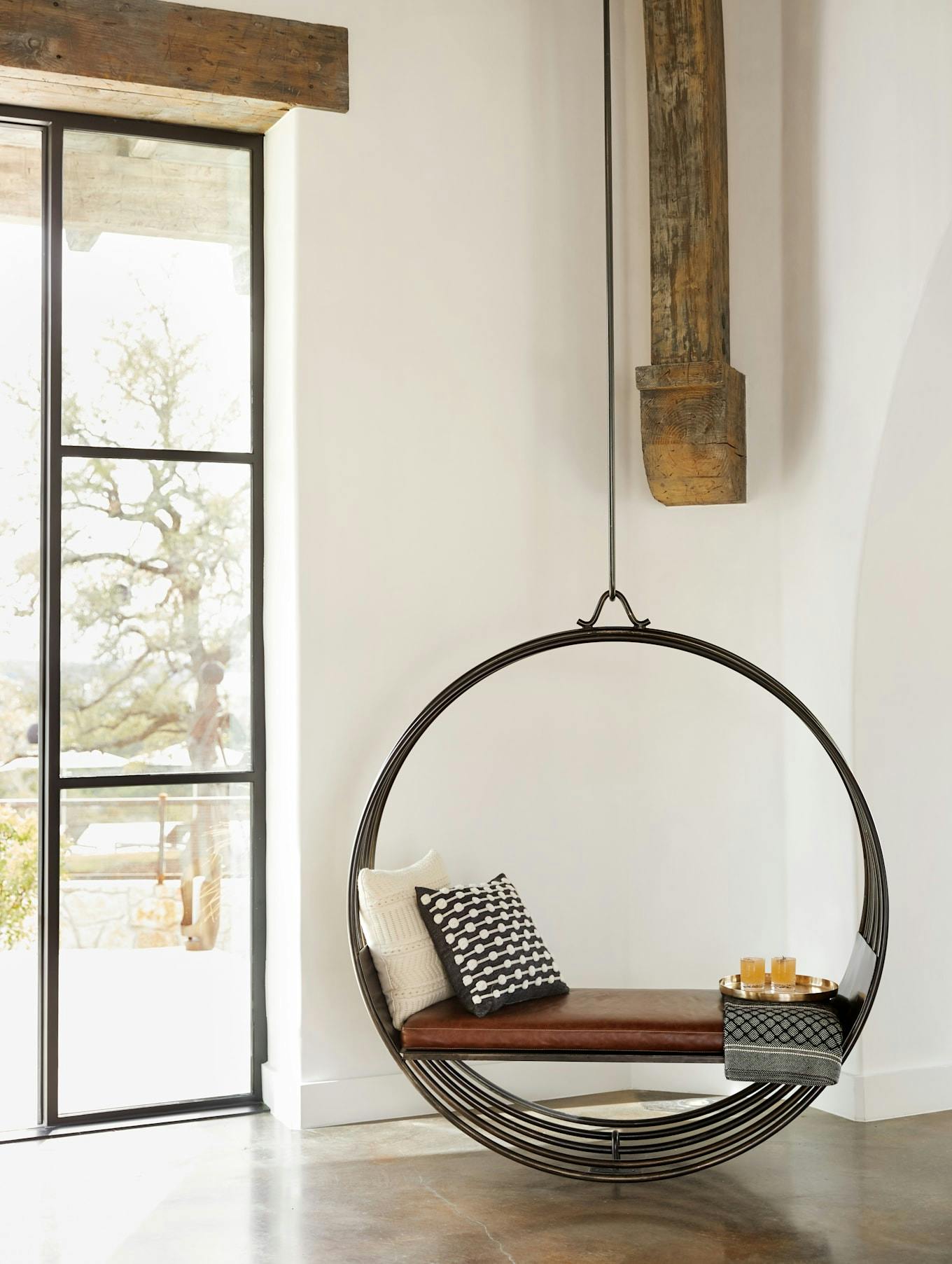 DAY ONE: IMMERSIVE EXPERIENCES
Morning
Use your first day to fully engage with your surroundings. Tuck your cell-phone into its custom-made "bed" and head to breakfast-with-a-view on the patio of the Hilltop Crossings Kitchen. Fortified, get right out into nature with a morning hike along the Hill Country trails. Surrounded by Texas ash trees and golden-cheeked warblers, you'll begin to get a sense of the kind of peace a wellness tourism experience like this can bring.
Afternoon
Recover from the morning's exertions with an afternoon at our Life in Balance spa. Treatments here are developed using ancient global practices that help you to really be present. For an experience that truly disconnects you from everyday life, try the Vasudhara: a guided underwater practice that suspends you in darkness, with vibrations emitting from the underwater speakers. You'll be guided through the lengthening and opening movements of Thai massage as your body gives up every bit of tension.
Evening
Take a pre-dinner moment to yourself with a visit to the Sensory Garden, a meditative space where stone walls enclose flagstone paths, fountains, and fire pits. It's the perfect place to relax, reflect, and just breathe. Follow this up with a beautifully crafted vegetarian meal made from organic ingredients sourced from our Cypress Creek Farm, or a perfectly cooked piece of prime Texas beef.
DAY TWO: NOVEL EXPERIENCES
Morning
Today's a day for learning new things, taking full advantage of Miraval's staff of on-site experts to try something you've never tried before. Grab a freshly made pineapple matcha smoothie from The Nest, our takeaway snack spot, and hit the archery course where you'll learn from our specialist how to string a bow and hit a target (also great for practicing breathwork!). Then tie on an apron for a lesson in plant-based cooking, getting professional-level tips and techniques for creating healthy, balanced, and delicious meals at home. 
Afternoon
Learning where our food comes from is key to living as one with nature, and there's no better way to do it than to get your hands dirty at our on-site farm. Forage for mushrooms, try chicken husbandry, or learn the art of bee-keeping at our apiary (and sample the different kinds of honey they make). Then do something entirely unique: using one of our gentle and intuitive horses as a canvas to paint your own life's path. We also love working with our equine therapists to experience a journey to the self, walking the horses through a series of obstacles that represent difficulties and triumphs in your own life, and finding a new way to tell your story.
Evening
You're in Texas, so join our unique drinks tasting, which turns a spotlight on spirits distilled in the Lone Star state — and learn what makes them so special! Dinner is your choice from our menu of seasonal ingredients that draw inspiration from Texas's diverse and wide-ranging culinary history (ask about pairing entrees with a local craft beer). Then try out a very home-grown experience — line dancing to Texas tunes, in an easy and tremendously fun class taught by our local pro.
DAY THREE: LUXURY EXPERIENCES
Morning
Luxury travel is about centering yourself, so take a day to do just that. Start the morning with a one-on-one meeting with Miraval's Exercise Physiologist, who will team up with you to create a personalized home workout program that you can use all year — the perfect souvenir. Then head to a chakra-balancing session, where our expert will guide you through practices that will enhance comprehension of how chakras can affect your wellbeing. 
Afternoon
The one-of-a-kind treatments at Life in Balance make wonderful use of ingredients from Miraval's herb gardens. And a true wellness health experience treats the physical as well as the mental and spiritual, so treat yourself to an Essence of Miraval facial: a whole seed facial created with products — including honeysuckle, sage, and pecan — that have been harvested just for us. Pair this with a deep tissue massage, shiatsu acupuncture, and a ginger salt glaze scrub for a truly renewing experience.
Evening
Gain insight into your talents, personality, and future with the help of the Miraval Astrologer. She'll create a personal star chart that will illuminate the possibilities your future holds, and get specific about your individual skills and abilities. If you're looking for more guidance, sign up for a clairvoyant reading to get expert understanding into decisions you're stressing over, and learn how to clear away self-limiting beliefs while you make a plan to move forward. Armed with your new self-knowledge, pull up a chair at the connoisseur's table and indulge in a seasonal, ingredient-forward five-course dinner created by our chef. Wine pairing is included, and adventurous palates are a must for this one-of-a-kind meal.