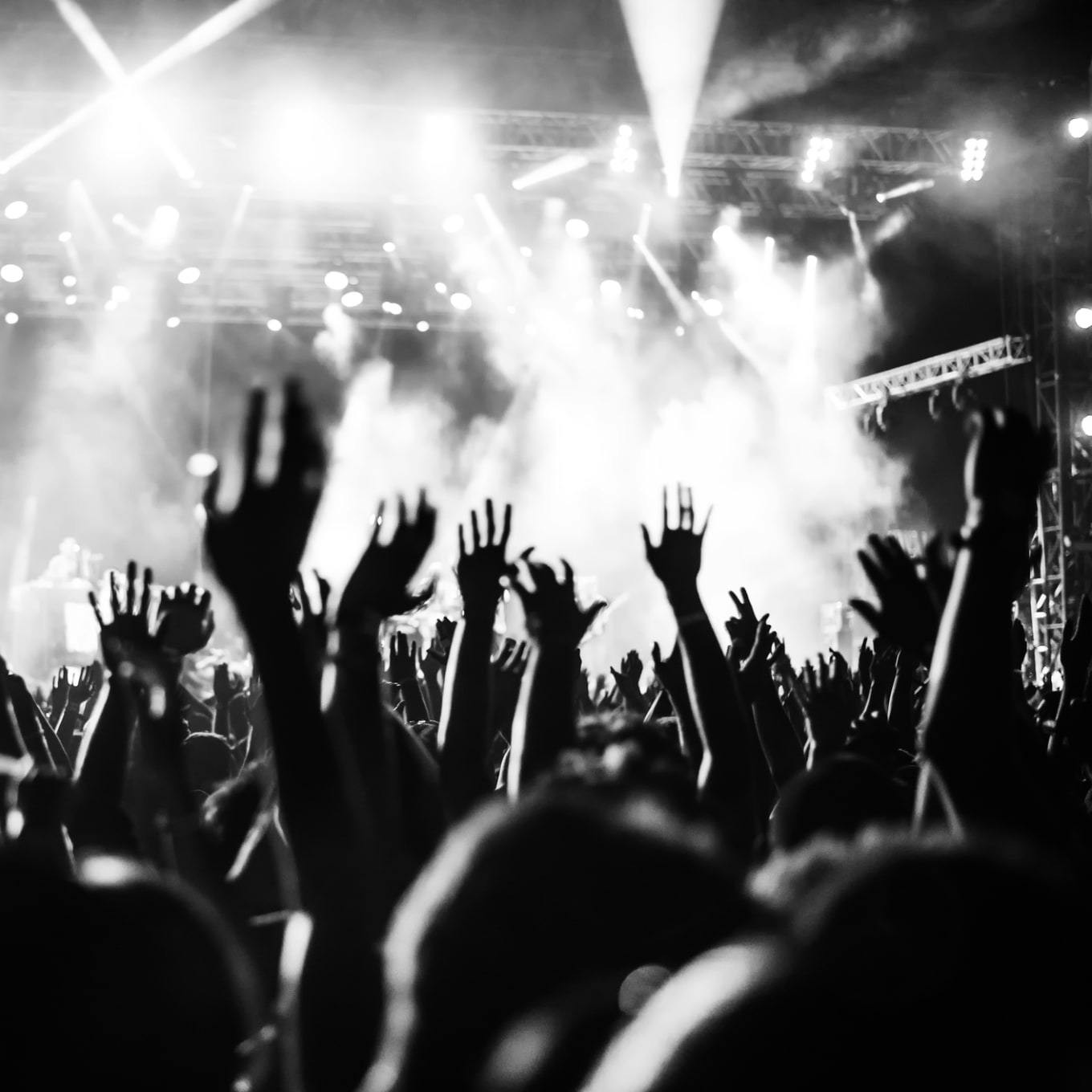 The Top Five 2021 Music Festivals
Celebrate the return of live music at these summer festivals.
After festivals were put on hold in 2020, outdoor live music events are back. Get your tickets to these highly anticipated events, each within easy driving distance of Club residences. 
Telluride Bluegrass Festival 
Dates: Late June | Location: Telluride, CO | Stay: Heritage Crossing 
While set dates are still TBD, local reports say the Telluride Bluegrass Festival will once again be in-person this year. Now in its 47th year, the festival renowned for bringing together the best bluegrass musicians across generations will look a little different this year: Instead of one weekend of folk magic, the event will be split into two weekends to keep crowd sizes lower. The result will be seven days of outdoor music with the majestic San Juan Mountains as a backdrop and tents scattered across the grounds. The line-up is yet to be announced, so check back on their site in the coming weeks for the full schedule. 
In lieu of camping, enjoy a far more comfortable stay in one of the Club's spacious four-bedroom, four-bathroom condos, designed for comfort and relaxation. Oversized great rooms make ideal gathering places for your group, and a free Gondola is available to take you into downtown Telluride to the festival. 
Audiotistic 
Dates: July 10–11, 2021 | Location: Shoreline Amphitheater Grounds, San Francisco, CA  | Stay: The Fairmont Ghirardelli 
Uniting hip-hop, electronic, turntablism and several other musical genres, Audiotistic has sought to highlight cutting-edge and forward-thinking musical styles since its inception in 1996. Taking place at the Shoreline Amphitheater just south of San Francisco, it has grown to be one of the West Coast's largest multi-genre music festivals and never fails to deliver on ingenuity and talent.  
Located 50 minutes from the amphitheater, stay at one of the Club's two-bedroom units at Fairmont Heritage Place in Ghirardelli Square. Each residence boasts a gas fireplace and floor-to-ceiling windows, plus world-class amenities—including butler service—and is located within walking distance of Fisherman's Wharf, The Ferry Building, Russian Hill, Fort Mason Park, and the Marina.  
Telluride Jazz Festival 
Location: Telluride, CO | Stay: Heritage Crossing 
Going on its fifth decade, Telluride Jazz Festival captured the hearts of jazz lovers in 1977 and has been wooing enthusiasts to the spectacularly scenic Telluride, Colorado, every summer since. Tucked in the heart of the San Juan Mountains, the three-day, three-night festival blends natural beauty with boundless artistic creativity. In addition to the world-class musicians, the immersive experience also includes food, craft beer and cocktails on tap. On the final morning, a New Orleans Second Line brass band parades down Main Street, complete with floats, costumes, and beads. Tickets are not yet on sale, as the festival planners wait to ensure it's safe to hold the in-person event once more this year; check the website for updates. 
Stay in one of the Club's six spacious, four-bedroom, four-bathroom condos, designed for comfort and relaxation. Oversized great rooms make ideal gathering places for your group, and a free Gondola is available to take you into downtown Telluride. 
BottleRock 
Dates: September 3–5, 2021 | Location: Napa, CA | Stay: Carneros Resort and Spa 
If you've ever wished the food, drinks and "extras" at a festival were as great as the music lineup, BottleRock is for you. The festival is all about the full experience and brings together the best in local wine and beer and spa treatments—even a full stage dedicated to the culinary arts (past guest stars have included Martha Stewart and Gordon Ramsey). A dedicated kid's area is also available. Attendees will enjoy three days of carefully curated bites, sips, and songs, all in beautiful Napa Valley. 
Make your festival home at Carneros Resort and Spa, one of Napa's finest luxury resorts. Nestled on 28 acres and surrounded by rolling vineyards and picturesque countryside, the Club has four residences to choose from, each with access to the resort's 3,000-square-foot spa and locally-inspired dining experiences. 
The Governors Ball 
Dates: September 24–26, 2021  | Location: New York City, NY | Stay: Park Avenue Place 
The Governors Ball  Music Festival (aka the Governors Ball, or just Gov Ball) celebrates its 10th anniversary this year—10 years of music, food, visual art and craft drinks on Randall's Island Park in New York City. The festival spans four stages, three days, and more than 70 performing artists across a variety of genres including rock, electronic, hip-hop, indie, Americana, pop and folk,. The food and beverage program is equally as diverse, designed specifically to mirror NYC's unique cultural landscape. Topping off the effect are the art installations filling the park: Massive murals, towering statues and giant inflatables. 
The Club's 14 luxury residences at Park Avenue Place are located in Midtown East, just blocks away from many of the city's premier sites and easily accessible to and from Randall's Island Park (about 25 minutes by car). Enjoy the service of an expert, dedicated Concierge, available to help you arrange for dining, transportation, and more between festival activities.